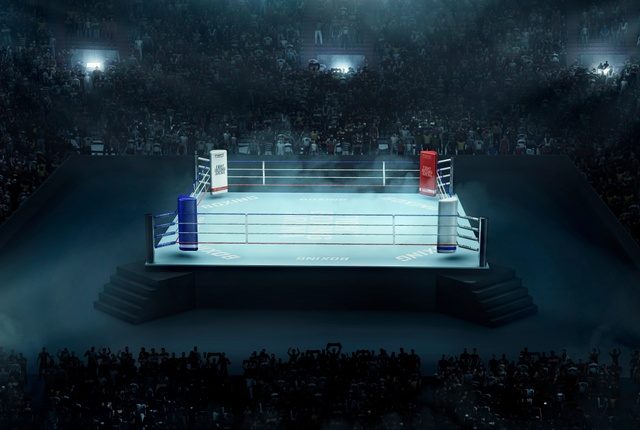 July 2022 – How the Space Industry Competes Amid the Tight Market for Talent
"Your talent acquisition department better be on the offensive in this market. What you did in 2019 will not work in 2022," says Chris Silva, talent acquisition leader for SpaceLink.
Silva does not mince words describing the competition for high-tech hires in 2022. He has spent 25 years in recruiting, and was an early employee at OneWeb, helping grow the company from less than 30 people to almost 700 people globally. At SpaceLink, he is now helping the two-year-old startup ramp up its headcount.
"It's hand-to-hand combat. It's one of those four times in my career that I just can't believe how competitive it is," he says, pointing to the Y2K phenomenon, the dotcom bubble, and the 2008-2009 recession period. The space industry has a lot of job openings and not enough people to fill them. More space startups like SpaceLink are expanding their teams, which puts more and more pressure on the talent pool.
Company leaders and hiring managers that spoke with Via Satellite for this feature described changing their recruiting techniques, upgrading facilities, allowing more remote work, and in some cases, a willingness to hire from outside the industry to come out on top in the competition. Notably, none of the leaders expect hiring concerns to hold them back from reaching their company goals, but all emphasized the tight market for talent.
The tight labor market is not unique to the space industry. U.S. unemployment maintained a near record-low of 3.6 percent in April for the third straight month. There were about 1.9 jobs for every unemployed person in April. While there are some indicators that tech hiring in particular could be slowing down, industry leaders are currently all hands on deck in the competition for talent, and the topic is driving conversations at trade shows, and between industry groups.
A number of factors are hitting the space industry hard — the strong labor market, the competition for talent like software engineers with tech companies like Amazon and Google, and baby boomers reaching retirement age.
"There's been a tremendous amount of growth and capital flowing into this ecosystem over the last five to 10 years," says Justus Kilian, partner at investment firm Space Capital. "But the supply of talent hasn't grown proportionally. Aerospace engineers and particularly software development engineers have gone to opportunities outside of space technology."
As a leading space investment firm, Space Capital understands its people that fuel its portfolio companies. To support hiring on an industry-wide basis, the organization debuted Space Talent in 2019, a free service that aggregates jobs and internships across the industry from 658 companies. More than 30,000 jobs are posted on the site right now, although it does include companies more traditionally thought of as non-space tech companies enabled by GPS, like Grubhub, Yelp, and Uber.
Scrolling through the site is like getting a bird's eye view of the space hiring ecosystem with openings from companies around the world and up and down the value chain — At press time, ABL Space Systems had 98 open jobs; Exotrail, 31 jobs; Northrop Grumman Space, 4,210 jobs; and Viasat, 405 jobs (for example).
Kilian, who leads the Space Talent initiative, reports steady growth in terms of total jobs listed across the ecosystem over the last two years. He says software engineering is "by far" the most in demand because it is needed at all parts of the value chain. Other in-demand roles are in supply chain and logistics, and product managers. On the other hand, legal and policy roles tend to generate a lot of applicants, but there are fewer of those roles available.
Radio frequency (RF) engineers are the hardest to find, he says. "It's a very specific niche, there's only a handful of companies that really need them. But if you're looking to fill those positions, they are insanely hard to find."
Space Talent is one effort to bring people into the space industry, and facilitate hiring connections within it. Killian says he spends a tremendous amount of time talking to people at various levels of their careers — from university students to executive-level professionals — trying to understand how to best sustain and grow the space labor market. "I can facilitate introductions broadly across the ecosystem," he says. "Sometimes it's in our portfolio companies, but we're supporting the entire ecosystem because our long-term success is dependent on more people finding jobs in this area and accomplishing big, important things."
Winning the Market
Human resources and executive leaders in the space industry detail a number of strategies to win in the current job market. To see also : Industry Overview, Trends and Growth Opportunities Forecasted Till 2027 – The Manomet Current. Silva of SpaceLink created a candidate-focused hiring process that prioritizes giving the candidate a positive, affirming experience.
For example, SpaceLink's talent team calls candidates as soon as they submit an application. Rather than turning to automation, they make personal calls to close the loop if a candidate does not receive an offer. They make sure interviewers are prepped and don't ask the same questions. He says this pays dividends when SpaceLink makes a hire and also in growing a positive reputation for the company among those that don't come on board.
More than anything, leaders at well-known companies say their company's mission is their top selling point.
"We are that shiny new toy in the toy box," Silva says of SpaceLink. "The people that we recruit are very passionate about technology. Optical links get people really excited and jazzed up. That's a huge competitive advantage for us. Our story sells itself."
Andrew Rush, Redwire president and COO, agrees. "It's exciting to be at a company that had multiple launches in the first quarter," he says. "And on top of that, we have a vision for the future of space infrastructure, of enabling a commercial Low-Earth Orbit (LEO) economy, of manufacturing and assembling and reconfiguring and servicing satellites on orbit."
Terran Orbital has ramped up hiring over the past year, growing from around 100 in March 2021 to around 400 today. CEO Marc Bell said the company is focused on growing headcount by 10 percent per month. The company is now publicly traded after going through a special purpose acquisition company (SPAC) merger. This has made hiring incentives easier in terms of offering equity, Bell says.
"I'm a big believer that every employee should have equity," Bell says. "It's a tool to encourage people to stay. The longer they stay, the more equity they get. It becomes 'golden handcuffs' because they're always vesting. You want your employees to make a lot of money, it's a win-win for everybody. People realize that they have a stake in the place and if they work hard and are successful, they will benefit."
Camryn Weber, vice president of People for BlackSky, also sees similarities between the current market and the dotcom days of the late '90s and early 2000s, coupled with how the pandemic caused some people to take a step back and adjust their priorities in life.
The Earth observation firm made an intentional decision to become location-agnostic, hiring people where they live. This included investing in technology and training for managers.
"There are not enough qualified people for all the demand, especially in hot markets that we recruited in, for technical and aerospace talent like Seattle and Washington, D.C.," Weber says.
"We're supporting employees who want to work remotely and can do the work remotely. We're hiring where the talent is, versus the other way around," she continues. "Learning how to manage a decentralized workforce and a larger remote team has taken some work, but it's paying off. The company is no longer restricted to hiring people in a particular area. We aim to support the whole person, where their life ecosystem is. There's no need for them to relocate when we've got the technology and we're educating our leaders on how to manage remote teams."
BlackSky is still focused in a handful of locations including Herndon, Virginia, and Seattle, Washington. But over the past year, BlackSky increased its workforce by about 60 percent, and doubled the number of states it operates in. The company currently has about 230 employees and employs workers in more than half of U.S. states, including some other countries, Weber says.
Growing the Pipeline
With those tools in hand to attract qualified candidates, recruiters also have to focus on growing the pipeline, bringing new people into the industry — either in terms of new graduates or established professionals switching industries. See the article : Global Software-Defined Radio Market 2020-2025 – Demand in Defense Applications Majorly Unchanged Amid the COVID-19 Pandemic – ResearchAndMarkets.com. While some hiring manager and leaders say they need candidates with specific skillsets for their mission and company size, others are expressing a willingness to look outside the industry.
Weber has a strong belief system about screening candidates "in," versus screening them "out."
"In today's job market, we no longer have the luxury of screening out candidates. If someone lacks a specific skill or experience — let's say they checked four out of the five boxes — I'm encouraging managers to screen in," she says. "If they demonstrate the ability to learn and grow it will pay off dividends because you're investing in that person. You're giving them new skills they didn't have when they walked in our door, and we're able to hire very good people that way. I think HR executives should be encouraging leaders to screen in."
Redwire's Rush points out that while space has many technical roles, the industry needs talented business professionals as well. He wants to see the space industry put work into attracting more than just STEM workers. Rush points to his own background, with an undergraduate degree in physics and a law degree, not necessarily a typical space-pipeline background.
"We need to not only put energy into STEM education internship and fellow programs that are focused on engineering, but we also we need to recognize that lawyers and accountants and marketing communications, and business development personnel are all key to us being us being successful," Rush said. "We need space to be on the forefront of new graduates' minds in these disciplines, not just in STEM."
Aptitude is key, says Lynne Rusnak, senior director of Human Resources for Hughes Network Systems.
"The space industry is not that big, so it's pretty competitive," Rusnak says. "But technology and skill sets [are] relatable. You don't have to be in the space industry to be able to take your skills and knowledge and apply it here. When you recognize that someone has the capabilities and aptitude to learn and grow and develop, that's a good hire."
Hughes also invests heavily in its internship program, and encourages an interest in STEM from an early age by sponsoring high school robotics teams, and STEM programming with the National 4-H organization.
Industry groups Space and Satellite Professionals International and GVF recently debuted a new initiative that can help people join the space and satellite industry, or shift job functions within it. Space Business Qualified (SBQ) is a set of online courses and certification testing developed by SSPI, GVF, and the online education company SatProf. The program is designed to give a general understanding of space fundamentals like how orbits work and how spacecraft get from Earth to their designated orbits.
SSPI Executive Director Robert Bell believes the industry is working hard to attract people from the outside, and Space Business Qualified is a tool to quickly impart high-level knowledge that some have gained over the course of years in the industry.
"You come in, you do this online training and walk out [saying] 'I not only know what to do with this particular widget, but I know what it's used for, and I know what why it matters to a customer.' With hiring people from outside of industry, we thought we'd bring them up to speed on the industry itself. If you don't understand the business you work in, it's pretty hard to be successful."
Bell describes changing workforce dynamics. While the industry used to pull talent from broadcast industry and the military, broadcast now has a smaller employment base and the military is a smaller, more professional force.
"The industry's got to make its own [workforce]," Bell says. "It needs to be prepared to hire people not based upon the fact that they're ready to start work tomorrow, but based on the idea that they've got the talent. Bring them in and train them, treat them well, and help them. Companies in our industry have done things like this for a long time, but they're the minority."
Retention: A Major Piece of the Puzzle
While hiring is a big part of the story, Rusnak's colleague at Hughes, Christine Carstens, senior director of Benefits and Compensation, stresses that retention is even more important. On the same subject : eVTOL advances could change battlefield logistics. During the pandemic, Hughes found itself with a higher level of turnover than in the past.
"I would say we almost didn't have a retention problem three years ago," Carstens said. "We had turnover just like every company has turnover, but it's increased for us. We need to keep an eye on it. We look at who's leaving and why they're leaving. Are they retirees? Did we have a succession plan in place? We're looking at everything from an organizational standpoint to learn from those experiences to see what we need to do to make changes while the employees are still here."
Carstens outlines a retention strategy with three parts — competitive pay and benefits, continuing education and growth opportunities, and the overall environment including facilities updates. Pay and benefits are key and are evaluated each year, she says.
Hughes also made improvements to its Germantown, Maryland headquarters including installing a new walking path around the campus, upgrading the cafeteria, and renovating the gym.
Retention strategies have to deal with practical concerns, like food. Bell says Terran Orbital is investing in its food service, in response to employee requests. As some employees may spend more time at the office than they do at their own homes, and Terran Orbital encourages fun and recreation at work. Employees are encouraged to show off their Lego creations and puzzles, for example.
When Bell recently heard about a petition for a ping pong table at one of the offices, he immediately got on board, added his name to the list, the requested ping pong table was quickly installed.
"We want people to feel like it's home. You spend more time in the office than you do at home for a lot of people," Bell says. "We're trying to let the employees drive the culture that they want."
Yet despite best efforts, turnover is a fact of life, especially in this job market. Weber of BlackSky said her goal is not to avoid attrition, but to extend an employee's stay as long as possible, and make sure they find the work meaningful.
"I think HR executives have a role to destigmatize when people leave, because it's a normal part of an employee's career progression," she says. "As an HR leader, I always aim to put the person first. If they need to leave to advance their careers, then I want to support them. Every alumni is a valuable part of our ecosystem, and I want [their experience] to be a positive one so that they leave thinking and talking positively about BlackSky. It's just a normal part of life and a normal part of business." VS