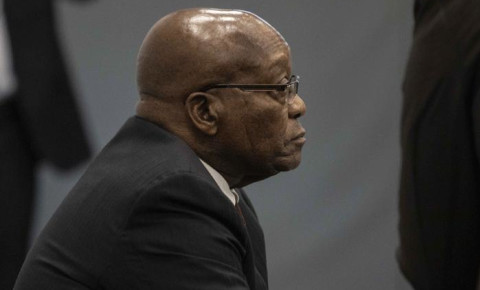 It is a sad event but it is a victory for the rule of law
Bongani Bingwa talks to Associate Professor of Public Law at UCT Richard Kaland about the arrest of Jacob Zuma.
Former President Jacob Zuma is now in custody in Eastkurt, KwaZulu-Natal.
He surrendered to police in the early hours of Thursday morning after he was found guilty of contempt of court by the Constitutional Court.
Bongani Bingwa spoke with Richard Caland, an associate professor of public law at the University of Cape Town, about the arrest.
CONNECTED: Former President Jacob Zuma has been arrested, spending the first night in custody
Now he is in prison, which can hardly be a victory. This is a truly humiliating, historic situation and the state of emergency of a democratically elected president of this country in the post-apartheid era, which is now behind bars, is truly extraordinary.

Richard Kaland, Associate Professor of Public Law – University of Cape Town
This is not a happy event, this is a sad event, but it is a victory for the rule of law.

Richard Kaland, Associate Professor of Public Law – University of Cape Town
Listen to the full interview below: