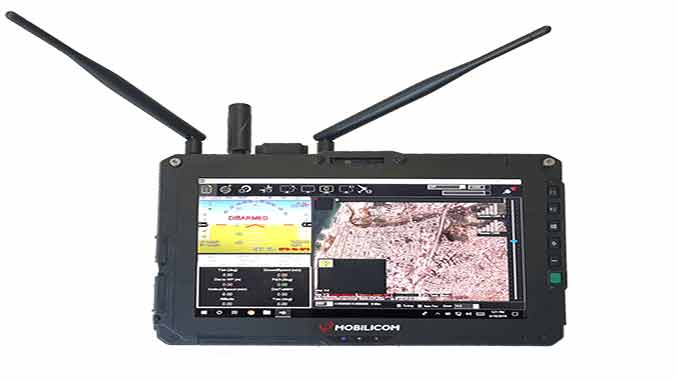 SkyHopper to present wide range of Tactical Ruggedized Controllers and COMBO Data link at AUVSI 2021
SkyHopper from Mobilicom, a provider of end-to-end cybersecurity solutions and smart solutions, has confirmed that the company will be exhibiting at the AUVSI Xponential 2021 trade show, which takes place from August 16 to 19 in Atlanta (booth # 2353).
AUVSI conference participants will have the opportunity to learn more about the variety of data connections and network networks, as well as the new COMBO solution, a pioneer in the drone market. The SkyHopperCOMBO devices and the CONTROLiT network management system are designed for drones, robotics and industrial IIoT. COMBO users can choose
between bidirectional software defined radio (SDR) and LTE Technology Data Link, as well as the ICE Cybersecurity package depending on operational needs. COMBO works reliably in the harshest conditions and ensures the continuity of the mission in different environments.
Mobilicom's SkyHopper also announced that it will introduce a large family of tactically robust mobile controllers and viewers for unmanned systems. All controllers and spectators are a unified all-in-one solution (control station, data connection, ICE cybersecurity package, battery and charging, robust tablet) designed to support drone and robotics with various payloads. The models are available as 7-inch and 10-inch versions.
About Mobilicom:
Mobilicom is the ultimate provider of cybersecurity solutions and intelligent solutions for drones, robotics and autonomous platforms. As a high-tech company, it designs, develops and delivers intelligent communication solutions aimed primarily at global manufacturers of drones, robotics and autonomous systems. The company owns a patented
technologies and unique know-how for mobile network networks. It has a large, field-proven portfolio of commercialized products used in a variety of applications. Mobilicom has expanded its global customer base with sales to senior customers, including corporations, governments and military departments. Mobilicom's competitive advantages include
exceptional safety and performance capabilities in harsh environmental conditions.
Mobilicom's large portfolio of solutions is deployed worldwide, with the company seeing revenue from hardware, software sales and license fees and professional support services for its solutions.
For more information, please visit www.skyhopper.biz or www.mobilicom.com