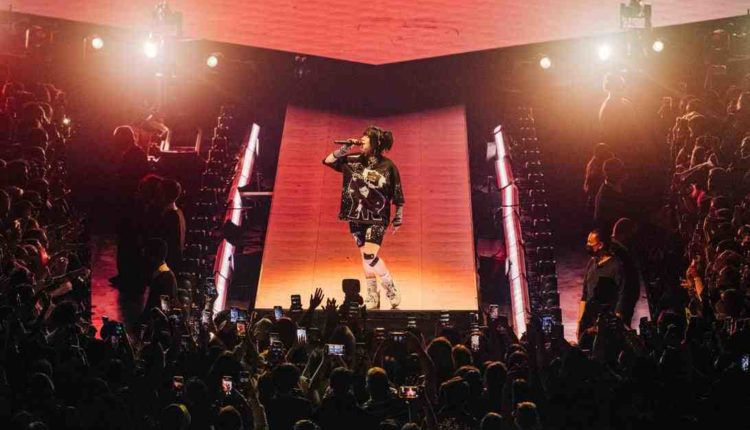 NSWC Crane works with Professor Rose-Hulman to expand niche radio technology capabilities
A few years ago, a group of Naval Surface Warfare Center, Crane Division (NSWC Crane) employees visited the Rose-Hulman Institute of Technology (RHIT) in Terre Haute, Indiana, for a premier career fair. cycle. RHIT, a nationally recognized science, technology, engineering and mathematics (STEM) university, is less than two hours from NSWC Crane. The job fair sparked a chance encounter that brought a unique ability to the fleet.
Garry Wieneke, who at the time was the assistant manager of the Expeditionary Electronic Warfare (EW) division at NSWC Crane, was among the group that attended this job fair. Along with meeting students who might be interested in working at NSWC Crane, Wieneke was introduced to an RHIT professor named Dr. Edward Doering.
Dr. Doering, a professor of electrical and computer engineering (ECE), has been a member of the Rose-Hulman faculty since 1994. He says he regularly attends job fairs to visit former students and was delighted to meet Wieneke at the Spring Job Fair 2019.
"I had some vague knowledge of Crane before I met Garry," says Dr. Doering, "but I had no idea of ​​the electronic warfare and digital signal processing work being done at NSWC Crane. A number of Rose-Hulman graduates also work at Crane, and I had the pleasure of meeting many of my former students after I joined. I was very impressed when I learned about the breadth and variety of business at Crane.
According to his letters of recommendation for a temporary professorship, Dr. Doering is a renowned expert in signal processing, digital system design with field-programmable gate arrays (FPGAs), and electronics. Wieneke, who is now deputy director of the corporate operations department at NSWC Crane, is himself an RHIT alumnus and says Dr. Doering's expertise is both unique and in a critical technology area.
"Dr. Doering is an expert in digital signal processing (DSP) technology," says Wieneke. "DSP is a key technology area for NSWC Crane. to work with us.
Dr. Doering completed a six-month sabbatical at Crane and continued his contributions as a temporary faculty member. An NSWC Crane faculty appointment offers accredited college or university faculty members the opportunity to work with NSWC Crane employees on scientific or special projects.
Dr. Doering says his time at Crane was a valuable experience.
"With the technical work going on at Crane, I started to apply my knowledge of DSP when I came to work on specific projects," says Dr. Doering. "I also gained a whole new understanding of what it means to focus on keeping fighters safe and helping them accomplish their mission. It is very satisfying to contribute to this effort.
Digital Signal Processing (DSP) & Software Defined Radio (SDR) Technology
DSP is an essential component of today's information technology. According to Dr. Doering, this involves digitizing signals that can be manipulated with mathematical algorithms on a computer, FPGA or embedded DSP microprocessor.
According to the description of the Software Defined Radio course by Dr. Doering, SDR technology is characterized by its flexibility. He continues: "The simple modification of the software can completely change the functionality of the radio." The course covers what an SDR designer does to build a complete digital radio.
Many military computer systems are based on radio frequency technology. Historically, radio technology is purpose-built, like AM/FM radio in an automobile.
"That's what it was built for, and that's it," says Dr Doering. "It's not flexible, not programmable. Before SDR technology, different military radios had different standards, and a dedicated unit would be needed for each standard with no interoperability between them. However, SDR technology is based on an entirely generic hardware device that connects the radio frequency (RF) world to the DSP world, and once the signal is in the DSP world, you can easily implement many different standards on the same radio system.
SDR technology allows old systems to easily communicate with new systems.
"SDR brings the flexibility to do different modulations. In comparison, SDR is much more economical, flexible, and time-saving compared to other technologies that allow older and newer systems to communicate," says Dr. Doering.
When niche knowledge meets mission
Dr. Doering now works full-time in the summer and as a temporary teacher the rest of the year. His time as an employee turned into many spin-off projects and initiatives, both at Crane and RHIT.
Tom Talbert is the chief engineer of the Expeditionary Electronic Warfare Systems Division. He says Crane benefited from Dr. Doering's expertise in several ways.
"During his sabbatical, he did a lot of things," says Talbert. "After seeing what we were doing, he took the time to design a three-day Software Defined Radio course for Crane employees. He made a great partnership for Crane; his expert DSP knowledge helps improve techniques that thwart threats. He passed this knowledge on to employees where they were able to incorporate improvements into weapon systems, improving our ability to defeat threats.
Talbert says this area of ​​expertise is crucial to meeting the needs of fleet combatants.
"This area of ​​expertise is important to the mission because we need systems on the ground that can defeat emerging threats," says Talbert. "EW threats are rapidly evolving and in order to stay ahead of future threats, Navy systems must incorporate the latest RF neutralization techniques. Software-defined radio systems may incorporate these techniques; effectively changing their functionality as soon as the new technique is uploaded into the system.
Dr. Doering says the course at Crane is a program under development.
"Crane's workshop focused on SDR technology," says Dr. Doering. "I developed a curriculum on the course and wanted the course to be hands-on so that employees have devices they can work with. It will basically be DTS 101."
Wieneke says Dr. Doering brought the knowledge back to Rose-Hulman, where the new SDR course helps expose students to real-world challenges in GE.
"He resurrected an older class at RHIT and put a new spin on things," says Wieneke. "NSWC Crane has also been able to sponsor several high level design projects, a student's synthesis engineering project. Capstone projects include commercial hardware integration. "
The resurrected class was a 400 level class called "Software Defined Radio". Dr. Doering teaches courses in DSP, among other classes, and says there was interest in having the class reviewed.
"The work I did with Crane – I brought it back to Rose for the revised course," says Dr. Doering. "Without Crane's experience, I wouldn't have had the knowledge to teach the class." Dr Doering says he also drew inspiration from his technical mentor Tim Vance, chief engineer, now retired. "During his final presentation to the division, Tim Vance encouraged everyone to get their amateur radio license," Dr. Doering recalled, "and I got mine three weeks later. Now I teach the SDR class with a big ham radio spin on the projects. My experience at Crane has shaped what I do at Rose: I can bring new ideas to the classroom."
According to Dr. Doering, the updated RHIT SDR course provides students with more hands-on experience with communication systems.
"It extends what they learn and gives them practical application," says Dr. Doering. "It's fascinating to do wireless communication, that is, to send data from one radio to another without a visible connection…students can say, 'I did this and it works really." The course helps them gain hands-on experience with current technology. SDR technology is of constant interest and is the foundation of what is happening in wireless communications. It is developing and continuing to evolve and to change. "
Wieneke says partnerships like this are beneficial to both institutions and their missions.
"It's a perfect example of how having part-time faculty is not only good for Crane, but also for universities and industries," says Wieneke. "NSWC Crane continues to utilize the temporary faculty program to benefit our mission areas."
Dr. Doering says the collaboration has been an opportunity to learn and contribute.
"This experience has allowed me to grow personally and professionally," says Dr. Doering. "I give a course that I could not give otherwise. I am very satisfied to have made a good contribution to the mission. I didn't do heavy work; I've really been involved in projects that bring success to the fighter. It's satisfying to contribute to Crane's mission.
NSWC Crane is a naval laboratory and field activity of Naval Sea Systems Command (NAVSEA) with mission areas in expeditionary warfare, strategic missions, and electronic warfare. The Warfare Center is responsible for multi-domain, multi-spectral, full life cycle support of technologies and systems enhancing the capability of today's Warfighter.
Join our team! NAVSEA employs a diverse, highly skilled, educated and skilled workforce – from students and entry-level employees to experienced professionals and people with disabilities. We support today's Navy and Marine Corps ships, aircraft, weapon systems, and sophisticated computer systems. We are always looking for engineers, scientists, and other STEM professionals, as well as talented experts in business, finance, logistics, and other support services to ensure the U.S. Navy can protect and defend America. Please connect with NSWC Crane Recruiting on this site – https://navsea.recsolu.com/external/form/jmR6cUhZKZ_qD5QUqyMk8w or email us at [email protected]
Crane is the Acquisition Engineering and Technical Support Officer for the Navy's Office of Strategic Programs for the fielding of the Integrated Nuclear Weapons Security System.
What county is Dahlgren?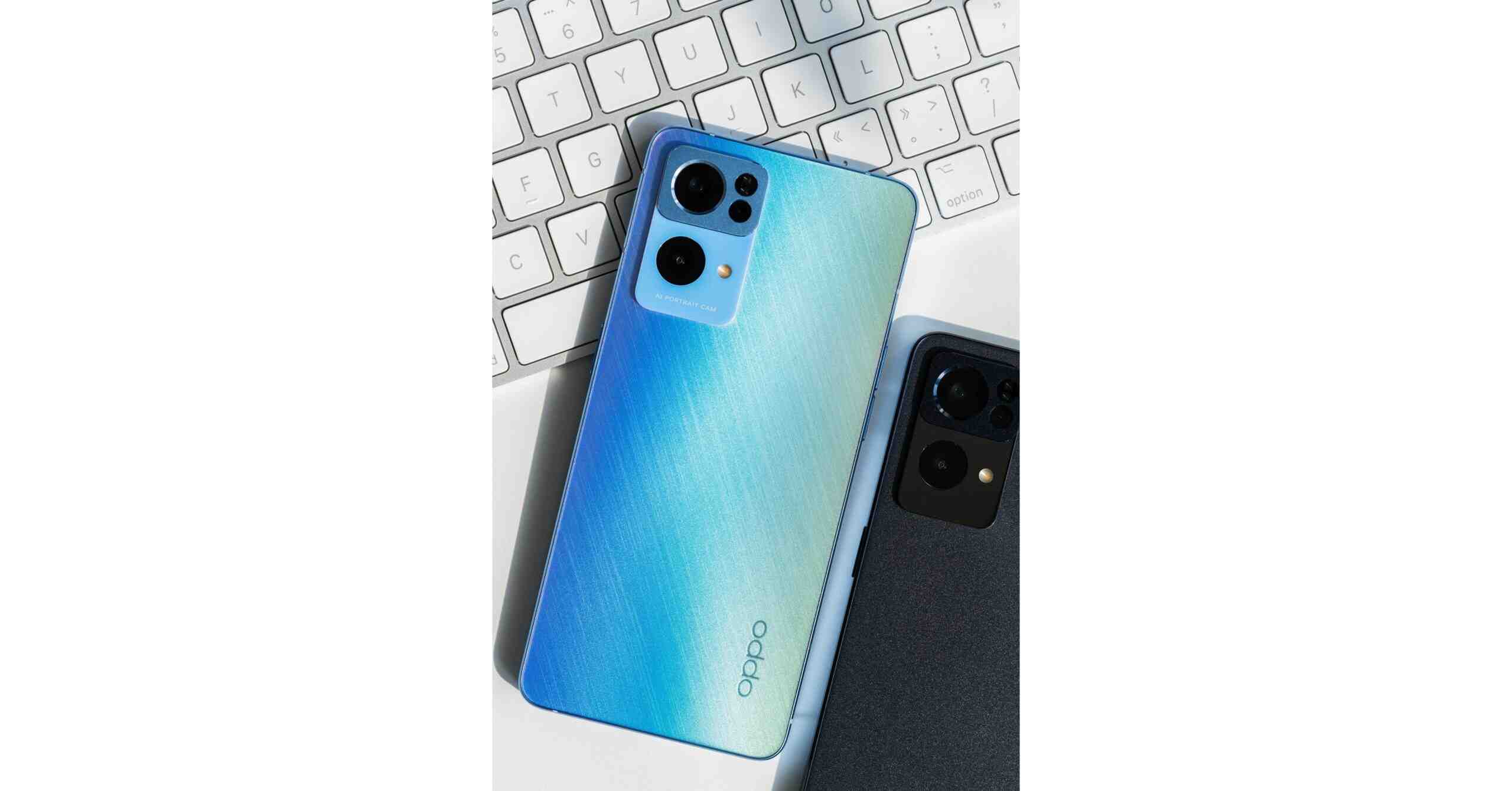 Is Greenwood Lake safe to live?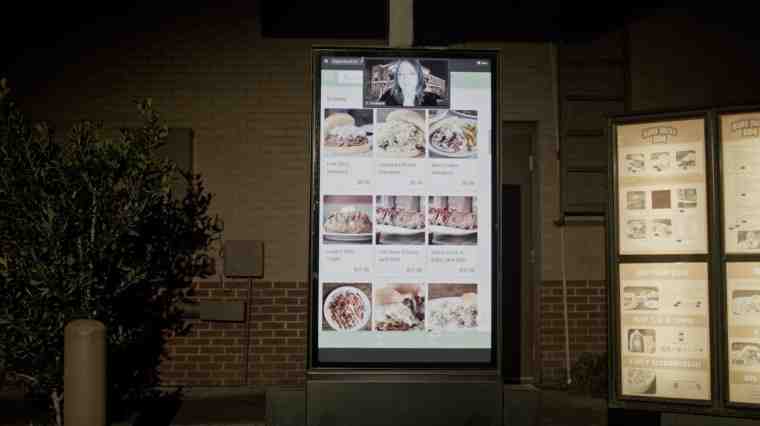 The crime rate in Greenwood Lake is 11.66 per 1,000 population in a standard year. Read also : VMware Edge enables organizations to manage edge-native apps across multiple clouds. Residents of Greenwood Lake generally consider the northeast part of town to be the safest.
Is Greenwood NY safe? Reviews of Greenwood Crime rate is low and all children are safe and watched by all neighbors from the time they are out and riding their bikes and many other things they do.
Is Greenwood Texas Safe?
Greenwood is in the 83rd percentile for safety, meaning 17% of cities are safer and 83% of cities are more dangerous. This analysis applies only to Greenwood's own limits. See the Nearby Places table below for nearby cities. See the article : SAMP/T radar upgrade takes its cue from Sea Fire. The crime rate in Greenwood is 15.45 per 1,000 population in a standard year.
Is Richardson Texas Nice?
12, Richardson also got high marks in the study. Overall, the city of 114,402 people earned an A grade. Niche's summary reads: "Living in Richardson provides residents with a mixed-urban suburban feel and most residents own their homes. In Richardson, there are many restaurants, cafes and parks.
Is Richardson Texas a safe area?
It is a generally safe area, in terms of weather and crime. The town is an overall family community. Richardson schools offer magnet programs and other special programs. Richardson schools are also competitive and score higher than other neighboring school districts.
What's the crime rate in Richardson Texas?
Richardson TX's crime rate for 2018 was 112.99 per 100,000 population, a decrease of 32.19% from 2017. Richardson TX's crime rate for 2017 was 166.63 per 100,000 population, an increase of 20.93% from 2016. Richardson TX's crime rate for 2016 was 137.79 per 100,000 population, a decrease of 8.41% from 2015.
Is Greenwood SC a safe place to live?
With a crime rate of 69 per thousand residents, Greenwood has one of the highest crime rates in America compared to any community of any size – from the smallest towns to the largest cities. On the same subject : US Navy's Neptune project seeks new RF payloads. The chance of being a victim of a violent crime or property crime here is one in 15.
How Safe Is Greenwood Florida?
The crime rate in Greenwood is 19.18 per 1,000 population in a standard year. Residents of Greenwood generally consider the southwest part of town to be the safest.
What is the safest neighborhood in Florida?
| Rank | Town | Security Index |
| --- | --- | --- |
| 1 | Pure water | 1.21 |
| 2 | Naples | 1.12 |
| 3 | Vizcaya key | 1.06 |
| 4 | Coral Gables | 1 |
Is Greenwood Village a safe place to live?
With a crime rate of 54 per thousand residents, Greenwood Village has one of the highest crime rates in America compared to any community of any size – from the smallest towns to the largest cities. The chance of being a victim of a violent crime or property crime here is one in 18.
Is Palmetto Bay FL a safe place to live?
The odds of being a victim of a violent crime or property crime in Palmetto Bay is 1 in 45. According to FBI crime data, Palmetto Bay is not one of the safest in America. Compared to Florida, Palmetto Bay has a crime rate higher than 66% of cities and towns of all sizes in the state.
Why is Greenwood Lake drained?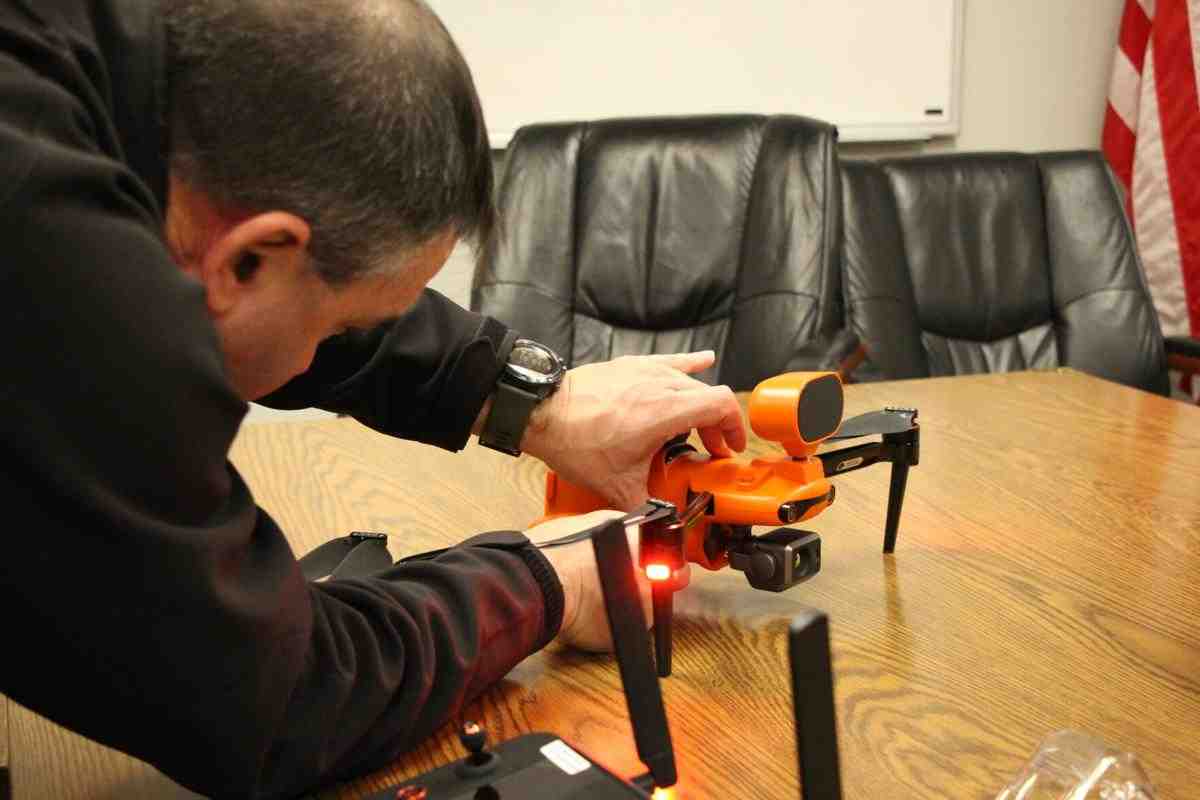 A common practice, lake lowering occurs approximately every five years in large man-made lakes like Greenwood Lake and Hopatcong Lake. The 5-foot fall lake drain allows residents to build and repair commonly submerged lake walls, docks and partitions without impacting the boating season.
Is Greenwood Lake NY polluted? Greenwood Lake is polluted with excessive fertilizing nutrients which cause harmful algae, phytoplankton and aquatic weeds to grow in the lake.
Does Greenwood Lake freeze over?
Climate and average weather all year round in Greenwood Lake New York, United States. In Greenwood Lake, the summers are warm and wet, the winters are freezing and snowy, and it is partly cloudy year round.
Is Greenwood Lake open for swimming 2021?
New Jersey Officials: Don't swim in Greenwood Lake or even touch the water. Toni Yates talks about algae contamination in Greenwood Lake, New Jersey. WEST MILFORD, N.J. (WABC) – Swimming has been banned in another New Jersey lake due to the presence of a significant harmful algal bloom.
What is the water temperature of Lake Greenwood?
The current water temperature of Greenwood Lake is 51°F.
Who owns Greenwood Lake in NJ?
"Restaurants and bars that survived the 1960s are now carrying on the tradition of live entertainment on the lake," says Tricia Anton, co-owner with her husband, Robert, of Anton's on the Lake, a 12-room hotel built in 1875. .
How was Greenwood Lake formed?
The river flows to Monksville Reservoir and then to Wanaque Reservoir. Here, the Ryerson family dammed the lake in the 1830s, flooding several farms to create the southern half of the lake. (First, Peter Hasenclever, Ironmaster of Long Pond, dammed the middle of the lake in 1765.)
Is Greenwood Lake a natural lake?
Greenwood Lake
Type
reservoir, natural lake
Primary outputs
Wanaque River
Basin countries
United States
Area
1,920 acres (7.8 km2)
Is Greenwood Lake man-made?
The significant difference in characteristics between the two basins can largely be attributed to the fact that the New York side of the lake is composed of the original natural parts of Greenwood Lake, while the New Jersey end of Lake New Jersey was largely man-made when the dam was built in 1836…
When was Lake Greenwood built?
Between 1935 and 1940, Greenwood Lake was created with the construction of Buzzard's Roost Dam.
Is it safe to swim in Greenwood Lake?
Seven lake beaches are closed on "advisory", including Greenwood Lake and Spruce Run Reservoir beaches. People shouldn't swim in the water of these lakes, but we still have to drink it. They still allow people to go out in boats despite people swimming out of their boats all the time.
Is it safe to swim in Greenwood Lake 2020?
Greenwood Lake in Passaic County is currently at a watch level, which means public swimming beaches are open even if cell counts are between 20,000 and 80,000 cells/mL. … Greenwood Lake and another lake are at a lifeguard level which pretty much means swimming at your own risk.
Is Greenwood Lake in New York clean?
Greenwood Lake Half of this freshwater lake is in Orange County, New York, while the other half resides in New Jersey. Blessed with clean, clear water, Greenwood Lake is fed by springs and streams.
Is Lake Greenwood safe to swim in?
Although Greenwood Lake does not have a designated swimming area or lifeguards, you can still swim at your own risk. You can swim in most areas of the park except for the boat ramps and docks and the fishing pier.
What does crane symbolize?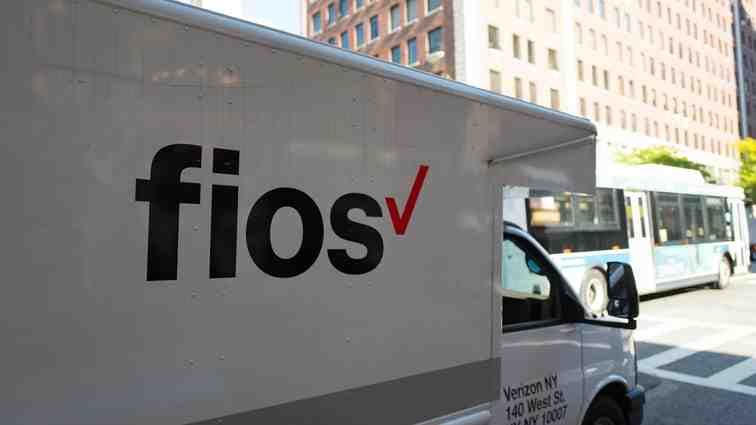 The crane symbolizes beauty, harmony and grace. It represents a positive change as it has been associated with the New Year in various cultures. Crane symbolism focuses on the need for balance and living in harmony with others. Cranes teach us that if we want respect, we must first learn to give it.
What does the crane symbolize in love? Cranes. … Affectionately known as "Tancho", the Japanese crane is a symbol of fidelity, love and long life. The Japanese crane is known for its long life and it mates and associates for life, although it continues to flirt and court with elaborate rituals of dancing and cooing.
What does a crane symbolize in Chinese?
Cranes, or herons as they are also called, play an important role in Chinese mythology. In Chinese culture, the crane is revered as the prince of all feathered creatures and therefore has legendary status. Embodying longevity and peace, it is the second most beloved bird symbol after the phoenix.
What does Cranes mean in Feng Shui?
The graceful crane symbolizes longevity in Asian cultures. The crane is a bird that is said to have existed in the ancient world and can live for a thousand years. It is also said that if you fold a thousand origami cranes, your wish will be granted.
What do white cranes symbolize in Chinese culture?
They represent longevity, wisdom and nobility. The crane represents an enduring and soaring mind, as well as health and happiness. It was thought that they could live at least 600 years. For this reason, cranes were popular on tombs in the Zhou and Shang dynasties.
Are cranes good luck in China?
Cultural and symbolic meaning. In East Asian culture (China, Korea, Japan), the red-crowned crane is a symbol of happiness. good luck, long life and marital happiness.
What are the three naval warfare areas?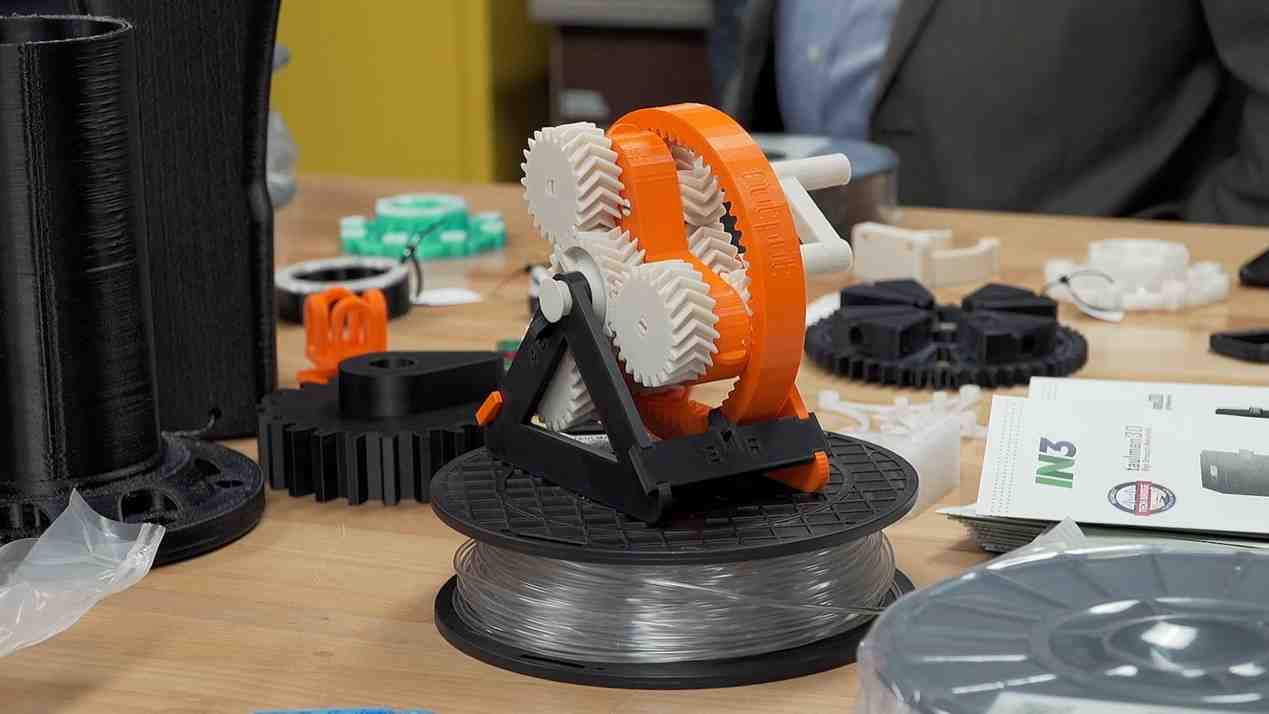 Military operations are executed at three levels of warfare – strategic, operational and tactical. These war levels make it possible to clarify the links between national strategic objectives and tactical actions.
What are the types of naval operations? In both peacetime and wartime, we frequently fulfill our roles through campaigns [that] focus on the operational level of warfare. . . . There are three levels: tactical, operational and strategic. . . . The operational level concerns forces collectively in a theatre.
How many areas of naval doctrine are there?
102: Naval Legacy and Doctrine. 102.1 List the six areas of naval doctrine. Describes the inherent nature and enduring principles of naval forces.
What are the 3 naval warfare areas?
Military operations are executed at three levels of warfare – strategic, operational and tactical. These war levels make it possible to clarify the links between national strategic objectives and tactical actions.
What are the 6 areas of naval doctrine?
102.1 List the six areas of naval doctrine.
Naval warfare. Describes the inherent nature and enduring principles of naval forces.
Naval Intelligence. …
Naval operations. …
Naval logistics. …
Naval planning. …
Naval command and control.
How many Navy divisions are there?
There are seven active numbered fleets in the Navy. Some numbered fleets, which were established during World War II, have since been deactivated or folded into other fleets. Fleets are usually too large to carry out a specific operation, while individual ships, submarines, etc., are usually too small for the task.
What is naval warfare?
"Naval warfare" is the term used to refer to "the tactics of military operations conducted on, under or over the sea".
How does naval warfare work?
Naval tactics relate to the movements a commander makes in battle, usually in the presence of the enemy. Naval strategy concerns the overall strategy for achieving victory and the grand moves by which a commander or commander secures the advantage of fighting in a location convenient to him.
How did naval warfare affect ww1?
Although the course of the war did not go as planned by naval officials, it produced a serious threat to the Allies through Germany's use of the submarine in a trade war. He also contributed to the defeat of the Central Powers and in particular of Germany by the British economic blockade.
What is the objective of naval warfare?
The main objectives of naval warfare are the control of the sea or its denial to the enemy. This, in turn, is accomplished by destroying or neutralizing enemy naval forces.
What are warfare areas?
Modern naval warfare is divided into four operational domains: surface warfare, air warfare, submarine warfare, and information warfare. Each realm includes specialized platforms and strategies used to exploit the unique and inherent tactical advantages of that realm.
What are the three naval warfare areas?
Military operations are executed at three levels of warfare – strategic, operational and tactical. These war levels make it possible to clarify the links between national strategic objectives and tactical actions.
How many warfare centers are there?
With eight surface warfare sites and two underwater warfare sites across the United States, the Warfare Centers provide the technical operations, people, technology, engineering services and products needed to equip and sustain the fleet and meet the needs of the combatants.
How does urban warfare work?
The main current methods of attacking an urban fortification are either to destroy it or to prepare the building with explosive munitions, then send infantry to enter and clear the entire building if necessary. Some buildings can be completely destroyed with massive munitions such as five hundred pound bombs.