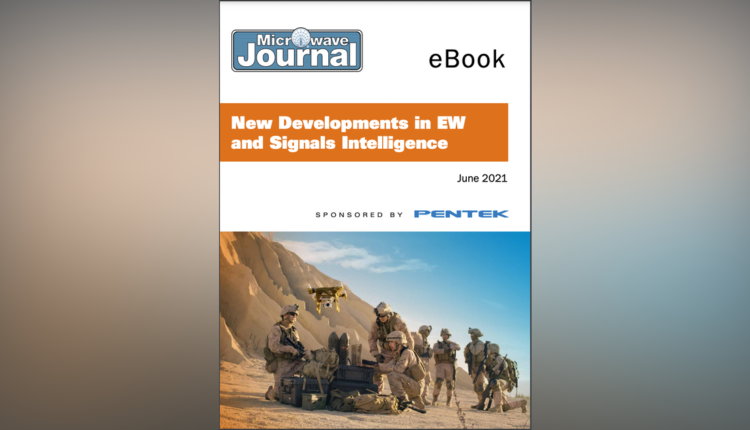 New Developments in EW and Signals Intelligence
There have been many developments in the electronic warfare (EW) and Signals Intelligence markets over the past few years as higher power, broadband hardware has become more prevalent, and artificial intelligence (AI) / machine learning (ML) has advanced into the software country. Software-defined radios have also advanced, leading to lower cost, more reconfigurable hardware. Meanwhile, security treats have increased dramatically as drones and robots have become more sophisticated and easier to obtain.
This e-book examines some of the latest advances in smarter, more flexible hardware for collecting and jamming signals from these emerging threats. The first few articles look at the state of EW and how AI and ML allow for new solutions. The following article covers open system architectures for military applications and how they enable next-generation security systems. The next two articles cover technologies for detecting and destroying unmanned aerial vehicles, starting with systems that can adapt to their environment, followed by an article on emerging technologies for unmanned aerial vehicles. The last article briefly covers RTX 2684 26 GHz RF Sentinel ™ Intelligent Signal Scanning recorder for small form factor from Pentek.
We hope this e-book will improve your knowledge of emerging technologies in some of these areas of EW and Signals Intelligence as they progress rapidly over the past few years. We thank Pentek for sponsoring this e-book so that it is free for our readers.