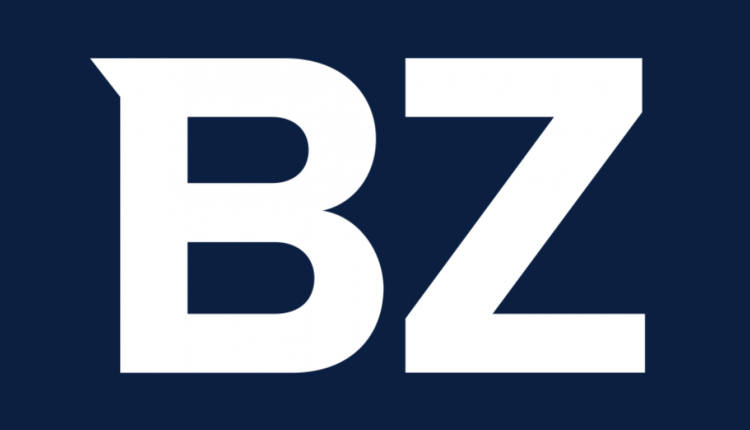 Worldwide Software Defined Radio Market (2020 to 2025) – Asia Pacific to Exhibit the Highest Growth Rate – ResearchAndMarkets.com
The "Software-defined radio market – growth, trends and forecasts (2020 – 2025)" the report has been added to At ResearchAndMarkets.com supply.
The software-defined radio market is expected to show a growth rate of over 6% over the forecast period.
Mentioned companies
Northrop Grumman Corporation

Elbit Systems Ltd.

FlexRadio

BAE Systems plc

Thales Group

General Dynamics Corporation

Intel Corporation

Collins Aerospace (Raytheon Technologies Corporation)

Rafael Advanced Defense Systems Ltd.

National Instruments Corporation

L3Harris Technologies, Inc.

Leonardo SpA

Viasat, Inc.

ASELSAN AS
Main market trends
The defense segment is expected to have the highest growth rate during the forecast period
With the increasing military spending of various armed forces around the world, huge investments are being made in the development of effective combat communication systems (network-oriented warfare) to support military personnel. Advantages such as simple design and ease of use help seamless flow of real-time information, create a high-speed combat network and interoperability superiority. These factors largely stimulate the purchase of software-defined radio stations in the military sector.
In January 2020, Ultra Electronics TCS received a second purchase order for the supply of ORION radio systems to the US Army. This $ 29.8 million contract is part of a $ 500 million contract for an indefinite contract / indefinite amount (IDIQ) awarded to the company in 2019 under the U.S. Army's TRILOS radio program. Similarly, in May 2020, Aselsan delivered more than 1,300 SDRs to the Turkish Armed Forces to meet e-war requirements on land, sea and air platforms. Such investments in the development and purchase of SDRs in the military sector are expected to accelerate the segment's growth over the forecast period.
Asia-Pacific region to show highest growth rate in forecast period
Countries such as China, India, Japan and South Korea, among others, are major military forces in the Asia-Pacific region and are increasing their investment in C4ISR systems due to factors such as the growth of terrorism, trade in illegal goods, border barriers, etc. therefore, different countries are acquiring new and improved tactical radio solutions to improve the situational awareness of their armed forces. For example, in August 2019, the Indian Defense Acquisition Council (DAC) approved the acquisition of SDR technology to meet the tactical communication requirements of the Indian Armed Forces. The local SDR was developed by the Defense Research and Development Organization (DRDO) in collaboration with Bharat Electronics Limited (BEL). Similarly, growth in the telecommunications and networking sectors in the Asia-Pacific region, especially in China and India, is expected to accelerate the growth of the SDR market over the forecast period.
Main topics covered:
1. INTRODUCTION
1.1 Research assumptions
1.2 Scope of the study
2 RESEARCH METHODOLOGY
3 SUMMARY
4 MARKET DYNAMICS
4.1 Market overview
4.2 Market drivers
4.3 Market restrictions
4.4 Analysis of Porter's Five Forces
4.4.1 Threat from new entrants
4.4.2 Negotiating power of buyers / consumers
4.4.3 Bargaining power of suppliers
4.4.4 Threat from substitute products
4.4.5 Intensity of competitive rivalry
5 MARKET SEGMENTATION
5.1 Appendix
5.1.1 Commercial
5.1.2 Protection
5.2 Geography
5.2.1 North America
5.2.1.1 United States
5.2.1.2 Canada
5.2.2 Europe
5.2.2.1 United Kingdom
5.2.2.2 France
5.2.2.3 Germany
5.2.2.4 Russia
5.2.2.5 The rest of Europe
5.2.3 Asia-Pacific region
5.2.3.1 China
5.2.3.2 India
5.2.3.3 Japan
5.2.3.4 South Korea
5.2.3.5 The rest of the Asia-Pacific region
5.2.4 Latin America
5.2.4.1 Brazil
5.2.4.2 The rest of Latin America
5.2.5 The Middle East and Africa
5.2.5.1 United Arab Emirates
5.2.5.2 Saudi Arabia
5.2.5.3 Turkey
5.2.5.4 The rest of the Middle East and Africa
6 COMPETITIVE LANDSCAPE
6.1 Market share of the supplier
6.2 Company profiles
6.2.1 Northrop Grumman Corporation
6.2.2 Elbit Systems Ltd.
6.2.3 FlexRadio
6.2.4 BAE Systems plc
6.2.5 Thales Group
6.2.6 General Dynamics Corporation
6.2.7 Intel Corporation
6.2.8 Collins Aerospace (Raytheon Technologies Corporation)
6.2.9 Rafael Advanced Defense Systems Ltd.
6.2.10 National Instrument Corporation
6.2.11 L3Harris Technologies, Inc.
6.2.12 Leonardo SpA
6.2.13 Viasat, Inc.
6.2.14 ASELSAN AS
7 MARKET OPPORTUNITIES AND FUTURE TRENDS
For more information on this report, visit https://www.researchandmarkets.com/r/otew8k
See the original version of businesswire.com: https://www.businesswire.com/news/home/20201230005091/bg/