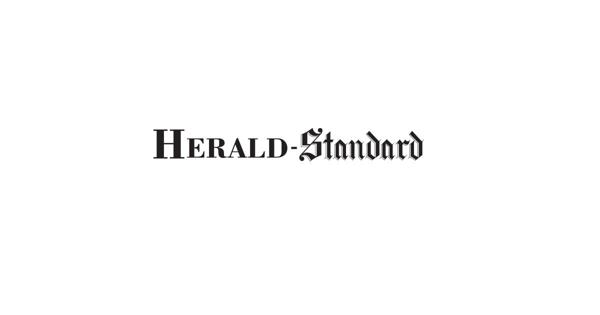 Radar Systems Market by Application, Platform, Frequency Band, Type, Component, Range, Dimension, Technology, & Region – Global Forecast to 2026 – ResearchAndMarkets.com | Business Ap
DUBLIN – (BUSINESS WIRE) – March 15, 2022–
The radar systems market is estimated at $ 32.5 billion in 2021 and is expected to reach $ 41.0 billion by 2026 with a CAGR of 4.8% from 2021 to 2026.
Increasing demand for advanced weather monitoring radars to drive the radar market during the forecast period
Weather monitoring radar, also known as weather monitoring radar (WSR) and Doppler meteorological radar, have been developed to detect precipitation (rain, snow and hail, among others) and calculate its direction of travel to the meteorological conditions in a certain region at a given moment are assessed. These radars are used in commercial, scientific and military applications, and many companies are actively developing new technologies for use in weather monitoring. For example, in June 2020, Honeywell (USA) developed the IntuVue RDR-7000 meteorological radar system, which can be used in military and defense applications. The IntuVue RDR-7000 can also be used on urban mobility platforms such as air taxis and on-board emergency vehicles.
Development of active electronically scanned radar
Active Electron Scanned Array Technology (AESA) is a module containing a new generation of transceiver modules. Software-defined radio (SDR) is used for radio communications due to its high data rate. The use of AESA technology is growing rapidly due to its increased reliability and availability and is expected to replace conventional radar systems in the near future. This has allowed countries such as the United States, Norway, the Netherlands, India and Israel, among others, to incorporate AESA into legacy / old systems on land, sea and air platforms.
Due to its electronic jamming resistance, low interception, high reliability and multi-mode capability, countries around the world are adding AESA radar to their military aircraft, and ships and manufacturers around the world are working to meet demand. The inclusion of AESA radar in aircraft / marine / ground platforms will remain relevant as e-warfare becomes increasingly important and without AESA, modern conventional military is obsolete.
Europe: The largest contributing region to the radar market.
Europe is the largest market for radar systems in terms of demand, as well as the presence of key manufacturers of radar systems. The region accounts for a total share of 33.8% of the global radar systems market in 2020. Europe has many countries investing a good amount of money in defense infrastructure. This leads to high requirements for radar systems in Europe.
The emergence of modern electronic warfare and network-centered warfare
Development of solid state radar with phase grating
Significant investments by governments to upgrade existing fighter radar
Increasing the defense spending of emerging economies
Increased demand for advanced weather monitoring radar
Limited bandwidth for commercial applications due to preference for military use
Increase in the acceptance of unmanned aerial vehicles and light radars
Development of cheap and miniature radar
Strict cross – border trade policies
Susceptibility to new jamming techniques
Northrop Grumman Corporation
Lockheed Martin Corporation
Raytheon Technologies
The Boeing Company
General Dynamics Corporation
Thales
Kongsberg
Saab Ab
Honeywell International Inc.
Bae Systems
Leonardo SPA
Israeli aerospace industry
Aselsan AS
Elbit Systems
The company Indra
Garmin Limited
Bharat Electronics Ltd.
Airbus Group
Mitsubishi Electric
L3Harris Technologies
Src, Inc.
Hensolt Ag
Telephone corporation
Einstein radar systems
Optimare Systems GmbH
Laura Wood, senior press manager
For EST opening hours Call 1-917-300-0470
For US / CAN toll free number 1-800-526-8630
For GMT opening hours Call + 353-1-416-8900
KEYWORD INDUSTRY: TECHNOLOGY OTHER TECHNOLOGIES
SOURCE: Research and Markets
Copyright Business Wire 2022.
PUB: 15.03.2022 05:48 AM / DISK: 15.03.2022 05:48 AM
Copyright Business Wire 2022.