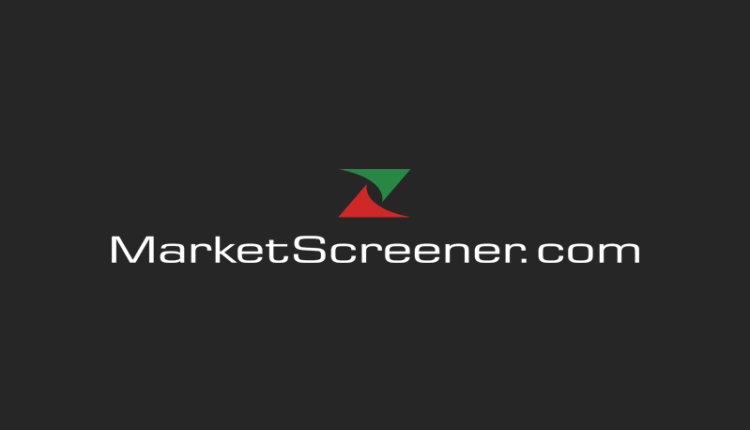 Defining the Future: Elbit Systems to Present Range of Solutions at DSEI 2023 -Today at 12:02 pm| MarketScreener
Elbit Systems will participate at the DSEI exhibition in London, England between 12-15 of September 2023 and exhibit a wide range of products and systems at its Elbit Systems' UK booth.
At its stand at in the South Hall, Stand H6-210, Elbit Systems will present a range of cutting edge technological solutions that help address both current and emerging operational needs of armed forces.
Debuting at the Show, More Information to Follow
Skylark™ 1 VTOL
Skylark™ 1 Transitional Vertical Take-Off and Landing Small Tactical Unmanned Aerial Systems (Skylark 1 T-VTOL STUAS) is a man-packed or vehicle-based platform offering the endurance and range of a fixed-wing STUAS with the capability to hover, take-off and land vertically.
Crossbow
Elbit Systems' Crossbow Next Generation Turreted Mortar System can hold 28 rounds and has a maximum rate of ten rounds per minute with a sustained rate of fire of six rounds per minute, reducing sensor-to-shooter loop duration. It can fire a variety of munitions and has an effective range of up to 10 kilometers with guided mortar munitions.
Find-and-Strike (FAST) Capsule
After years of development and R&D efforts, Elbit Systems can unveil its "FAST Capsule"- a Find and Strike solution combining the Skylark III and Skystriker- with each platform generating a force multiplier by their combined operation. FAST is the ultimate application for mini tactical intelligence and offensive missions.
See below for a full list of systems to be displayed at DSEI London:
Artillery and Weapon Stations:
Models of the
The ATMOS (Autonomous Truck Mounted Howitzer) modular artillery system is a combat proven wheeled Howitzer solution, capable of firing all NATO-certified 155mm projectiles that has an effective range of over 40km with standard projectiles and offers extended range with Rocket-Assisted Projectiles (RAP).
Elbit Systems' PULS™ (Precise & Universal Launching System) launcher supports firing both free-flying rockets and precision guided rockets and missiles ranged from12km and up to 300km.
Sigma is a 155mm/52cal truck-mounted 10×10/8×8 with a fully automatic, remote-controlled self-contained turret featuring auto-laying and auto-ammunition loading capabilities.
Precision Guided Munitions
Elbit Systems will display a portfolio of highly accurate rockets including the 40km Accular, 150km EXTRA and 300km Predator Hawk. The Company offers state-of-the-art combat proven General Purpose Bombs, delivering advanced capabilities with configurations for 500, 1000, and 2000-pound advanced warheads. The MPR Family bombs feature concentrated blast and controlled fragmentation for high strike probability with minimal collateral damage against a wide range of ground targets in open terrain.
Uni Modular Artillery Charge System (UMACS) fully complies with JBMOU requirements and offers maximum operational flexibility, increased firing range, and improved performances. Silver Bullet precision guidance kit for 155mm gun artillery improves the accuracy of conventional artillery to meet the high-precision requirements of the modern battlefield.
Self- Protection:
The Iron Fist Active Protection System (APS) provides armored platforms with 360-degree protection from a wide variety of anti-armor threats (such as RPG) and up to KE tank rounds. Iron Fist APS is characterized by low volume, weight and power requirements, and can be quickly integrated on a wide range of combat and non-combat platforms.
Airborne Solutions
X-Sight™ advanced helmet-mounted display reduces pilot workload and improves situational awareness. Xplore™ Airborne Imaging RADAR DVE terrain and obstacle mapping. The Helmet Display and Tracking System family (HDTS) features enhanced situational awareness capabilities including color symbology and Line-of-Sight technology for improved mission effectiveness and survivability. BrightNiteTM unique night vision pilotage solution overcomes visibility limitations and enables pilots to safely and effectively fly mission helicopters in pitch dark nights and in DVE conditions.
Unmanned Aerial Systemsand Counter Unmanned Aerial Systems
Skystriker fully autonomous loitering munitions (LM) locate, acquire and strike operator designated targets with an up to 10 Kg warhead installed inside the fuselage, enabling high-precision performance. Its electric propulsion generates a low acoustic signature.
Skylark 3 tactical mini UAS has up to six hours endurance and a range of 100km. With an electric engine, it enables performance of ongoing covert operations and provides real-time intelligence during the day or night to division, brigade and battalion levels. The company will also display the Skylark 3 operations tray.
Bird of Prey is an agile, compact and fully stabilized weapon system for drone platforms, designed to enhance infantry squad lethality beyond its detection and engagement range with stand-off warfare capabilities.
Counter UAS – a modular, multi-sensor and multi-mission C-UAS solution for the detection, identification, classification, tracking and defeat of drones in all relevant commercial frequency bands. Comprised of Elbit's advanced DAiR™ multi-mission 3D tactical radar that can simultaneously detect and classify thousands of threats in the area of various sizes and velocities, SIGINT sensor, and COAPS EO payload which provides enhanced integrated aerial picture, along with high-end Electronic Attack techniques, all fully controlled by a unified C2 environment.
Unified Modular Airborne EW Self-protection Suites
The Spectro™ multi-spectral electro-optical payload with unique spectral signature recognition technology that can be integrated on airborne, naval or ground platforms. The lightweight playload system provides continuous target scanning capabilities for enhanced situational awareness and is designed for day-and-night and all weather extended-range surveillance.
ALL-In-SMALL™ next generation unified and modular EW self-protection suite for airborne platforms. Elbit's EW suite comprises of EW Controller, Digital Radar Warning Receiver, IR Missile Warning System (MWS), Laser Warning System (LWS), Counter Measure Dispenser System (CMDS), DIRCM and Electronic Counter Measures Jammer, operate individually or in concert to provide maximum platform protection and aircrew survivability against advanced threats.
The mini-Music™ is a compact and advanced DIRCM system with a powerful laser for small to medium helicopter and fixed wing aircraft ensuring protection against heat-seeking portable air defense systems (MANPADS).
SPEAR™ AECM Pod is a Self-Protection & Electronic Attack (EA) solution that is part of the SPEAR family for aircraft defense with powerful modular self-protection, EA and reconnaissance capabilities. Nano SPEAR™ expendable RF decoy designed as a countermeasure to RF-guided air-to-air and surface-to-air missiles and other threats. Overcoming gaps and system vulnerabilities, this ultra-smart decoy deceptively lures away hostile radar guided missiles.
Land EW
Tactical Integrated Mobile EW Solution (TIMES) integrated SIGINT and EW solution comprises of COMINT, ELINT, COMJAM and Command & Control systems. With communication and radar Electronic Support Measure (ESM) and Electronic Attack (EA) measures, TIMES provides an automatic, integrated situational awareness picture and allows for extensive mission planning, tasking and reporting, meeting a full range of operational support across the entire electromagnetic spectrum.
Maritime Solutions
Seagull™ Unmanned Surface Vessel (USV) is a fully autonomous 12m USV and has both manned and unmanned modes. It can be easily deployed from port or mothership, operating at cruising speed for more than 4 days at sea. The Seagull USV incorporates MCM, anti-submarine warfare (ASW), maritime security (MS), electronic warfare (EW), maritime domain awareness (MDA) and other innovative technology.
Naval EW Suite – Integrated Naval RESM, CESM, LWS & ECM Suite – Fully integrable and interoperable, the 5th generation lightweight and small-footprint suite provides today's most critical capabilities – situational awareness, electronic attack, ship self-protection, and electronic intelligence.
The DESEAVERMK4 Naval Decoy Control and Launching System (DCLS) provides perimeter protection against concurrent multiple missile threats from multiple directions. The system is comprised of several trainable and stabilized launchers that are capable of rapid and accurate placing and launching of decoys selected by the anti-missile algorithms.
Multi-Domain Network Combat Solution
The E-LynX™ family of SDR radios is the latest generation of tactical communication solutions, supporting the operational requirements of the modern battlefield. Capable of dynamic and autonomous optimization and enable fast, resilient and secure communications in any terrain, E-LynX™ family is designed in an open architecture approach, featuring unique waveforms and enabling the adoption of European and NATO waveforms.
The Torch-X™ family of C4ISR network combat systems integrate battle management capabilities with full support for manned and unmanned operations. Torch-X™ Dismounted – Integrated warrior dismounted suite for ultimate combat effectiveness in multi domain operations that enhances combat effectiveness and survivability of dismounted close combatants.
As part of the Company's Multi-domain all-in-one autonomous network combat solutions for unmanned heterogeneous swarms, Elbit Systems will display:
Legion – X – RAS ( Robotics & Autonomous) – Autonomous UAS swarms for terrain dominance, search, automatic target recognition and laser designation. The Thor mini UAS fully autonomous military tactical mule can carry a payload of up to 15kg and is suitable for operation in urban areas as well as in marine zones. The Magni-X micro-UAS developed to provide the most advanced close-range observation system specially designed for Short Range Reconnaissance (SRR) for tactical combat units.
Strategic Communication Solutions
The Starlite airborne Data-Link family – a fully secure, powerful LOS wireless communications and data-link solutions for air, sea, or on land. GRX-8000 – LOS ECCM, PtP and PtMP, IP and multi-interface radio system for tactical communication.
EO for Infantry and Speacial Forces
ARCAS – Assault Rifle Combat Application System – provides a wide range of advanced capabilities for enhanced combat lethality, soldier survivability and improved situational awareness, connecting to various applications, reconnaissance networks and combat management systems.
Rattler XR – Laser Target Designator for Joint Fire Support (JFS) – A fully connected digital Laser Target Designator (LTD) for the Joint Fire Support (JFS) forces who are facing modern warfare challenges.
Rattlex H – a hand-held, man-portable target designator/ marker equipped with LRF and Digital Compass which enables warfighters to rapidly bring effective fire to bear on hostile targets. It's miniature Size, Weight and Power (SWaP) makes it body wearable and accessible for immediate use during TIC situations and CAS missions.
XACT nv33 – Compact Night Vision Goggle (NVG) Binoculars that deliver the highest quality resolution, usability and crystal-clear image even under the most adverse conditions.
As part of the UK Ministry of Defence's Dismounted Joint Fires Integrator (DJFI) program, Elbit Systems will display:
The HattoriX next generation fire support and intelligence solution for dismounted forces is designed to shorten the sensor-to-shooter cycle while engaging fire effectively and accurately. The HattoriX enables the integration of various electro-optics, LRF, designators, C4i, radar, radio and more.
AION-C is an advanced, handheld lightweight day and night thermal imager with integrated laser tracking capability. AION-C is a powerful observation system with an extremely accurate Laser Rangefinder, internal GPS system, IR Pointer, Digital Magnetic Compass and IMU providing mobile target acquisition capabilities.
About Elbit Systems
Elbit Systems Ltd. is an international high technology company engaged in a wide range of defense, homeland security and commercial programs throughout the world. The Company, which includes Elbit Systems and its subsidiaries, operates in the areas of aerospace, land and naval systems, command, control, communications, computers, intelligence surveillance and reconnaissance ("C4ISR"), unmanned aircraft systems, advanced electro-optics, electro-optic space systems, EW suites, signal intelligence systems, data links and communications systems, radios, cyber-based systems and munitions. The Company also focuses on the upgrading of existing platforms, developing new technologies for defense, homeland security and commercial applications and providing a range of support services, including training and simulation systems.
For additional information, visit: https://elbitsystems.com, follow us on Twitter or visit our official Facebook, Youtube and LinkedIn Channels.
Company Contact:

Dr. Yaacov (Kobi) Kagan, EVP & Chief Financial Officer
Tel: +972-77-2946663
[email protected]
Rami Myerson,Director, Investor Relations
Tel: +972-77-2948984
[email protected]
Dalia Bodinger, VP, Communication & Brand
Tel: 972-77-2947602
[email protected]
This press release may contain forward-looking statements (within the meaning of Section 27A of the Securities Act of 1933, as amended, Section 21E of the Securities Exchange Act of 1934, as amended and the Israeli Securities Law, 1968) regarding Elbit Systems Ltd. and/or its subsidiaries (collectively the Company), to the extent such statements do not relate to historical or current facts. Forward-looking statements are based on management's current expectations, estimates, projections and assumptions about future events. Forward-looking statements are made pursuant to the safe harbor provisions of the Private Securities Litigation Reform Act of 1995, as amended. These statements are not guarantees of future performance and involve certain risks, uncertainties and assumptions about the Company, which are difficult to predict, including projections of the Company's future financial results, its anticipated growth strategies and anticipated trends in its business. Therefore, actual future results, performance and trends may differ materially from these forward-looking statements due to a variety of factors, including, without limitation: scope and length of customer contracts; governmental regulations and approvals; changes in governmental budgeting priorities; general market, political and economic conditions in the countries in which the Company operates or sells, including Israel and the United States among others; changes in global health and macro-economic conditions; differences in anticipated and actual program performance, including the ability to perform under long-term fixed-price contracts; changes in the competitive environment; and the outcome of legal and/or regulatory proceedings. The factors listed above are not all-inclusive, and further information is contained in Elbit Systems Ltd.'s latest annual report on Form 20-F, which is on file with the U.S. Securities and Exchange Commission. All forward-looking statements speak only as of the date of this release. Although the Company believes the expectations reflected in the forward-looking statements contained herein are reasonable, it cannot guarantee future results, level of activity, performance or achievements. Moreover, neither the Company nor any other person assumes responsibility for the accuracy and completeness of any of these forward-looking statements. The Company does not undertake to update its forward-looking statements.
Elbit Systems Ltd., its logo, brand, product, service and process names appearing in this Press Release are the trademarks or service marks of Elbit Systems Ltd. or its affiliated companies. All other brand, product, service and process names appearing are the trademarks of their respective holders. Reference to or use of a product, service or process other than those of Elbit Systems Ltd. does not imply recommendation, approval, affiliation or sponsorship of that product, service or process by Elbit Systems Ltd. Nothing contained herein shall be construed as conferring by implication, estoppel or otherwise any license or right under any patent, copyright, trademark or other intellectual property right of Elbit Systems Ltd. or any third party, except as expressly granted herein.