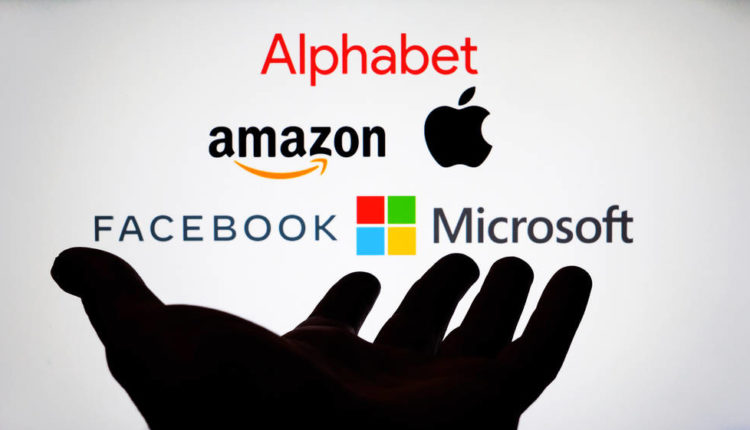 These six proposed bipartisan antitrust laws put Big Tech in the cross-hairs – and a House committee just OK'd them • The Register
The U.S. House Judiciary Committee this week approved half a dozen large bipartisan antitrust bills aimed at curbing Big Tech's growing power and monopolizing it in some markets.
The panel, led by Jerry Nadler (D-NY), debated for nearly 30 hours on Wednesday and Thursday to advance on a comprehensive package of six bills. The proposed laws include all measures to prevent companies such as Google, Apple, Amazon, Microsoft, Facebook and others from dominating their sectors of the technology industry.
There was probably a lot of lobbying and other controversy behind and in the forefront about the exact wording of the package. For example, some lawmakers have expressed concern that Microsoft will eventually avoid certain provisions in the proposed acts that would otherwise affect Google and Apple. The changes were made -as removing "mobile" from "mobile operating system" in fine print-to ensure that no one is snatched.
After the bills were approved, Representative David Sicillin (D-RI), who chairs the subcommittee of the Antitrust Committee, tweeted:
After 29 hours and the efforts of Big Tech, the Judicial Commission of the House of Representatives adopted all six bills on our agenda for construction #AStrongerOnlineEconomy!! Big profit for consumers, workers and small business!

– David Cicilline (@davidcicilline) June 24, 2021
Here is a brief overview of what the committee has advanced to the next stage:
"The Digital Markets Committee's bipartisan investigation has revealed a wealth of evidence of anti-competitive behavior that has seriously affected consumers and small businesses." said committee chairman Jerry Nadler.
"I am proud to rejoin my colleagues in a bipartisan way to introduce a package of legislation that will restore competition online and level the playing field for innovators, entrepreneurs and start-ups. Our actions today to strengthen antitrust enforcement will ensure that our laws can finally and effectively meet the challenges of our modern economy.
Although this is an additional headache for Big Tech, his fight to kill the bills is not over with a very long chalk. This is a small victory for the House of Representatives committee, which is carefully examining some of the world's largest companies, although from now on it is a difficult battle to understand everything down to the law books.
All six bills will now be voted on Parliament's floor, and this has not even been scheduled yet. He then headed to the Senate, where the chances of success became much more difficult due to the aggressive lobbying efforts of Big Tech and a strong party atmosphere. ®