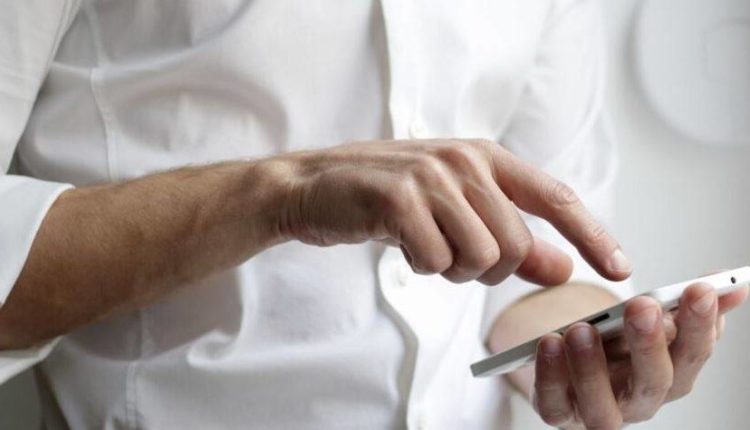 How to hack a phone without touching it 2022 Tip
This tutorial is on how to hack a phone without touching it. We will do our best to make you understand this guide. I hope you enjoy this blog How to hack a phone without touching it. If yes, please share after reading this.
See How to hack a phone without touching it
It's no secret that today's teenagers are attracted to their devices, but do you know what they do? Studies show that children are more likely to meet strangers on the Internet, with one in five teenagers receiving unwanted sexual demands online and more than half of them being bullied or cyberbullying. See the article : The best gifts for hackers. It is given. His responsibility as a parent is to protect his children and ensure that they make responsible decisions.
If you are looking for a means of monitoring a mobile device with a password, then read the right article. Most citizens use passwords, templates and numbers to protect their data. If you have a relationship and you feel that your partner is cheating on you, or you notice that your child is behaving strangely, then you should monitor your device. Read on to see how you can hack a phone with a password.
What are spyware applications for mobile phones and how do I use them?
There are a number of spyware applications for mobile phones that can be used to know how to hack someone's mobile phone without touching it and to check the activities of the user of the target device. These applications require you to access the target device at least once for installation. You can then remotely control almost all activities on the target mobile device. All data in it will be uploaded to an online web-based dashboard, which you can easily access from any device.
What is the best spy app for mobile phone?
The best spyware application for mobile phones is KidsGuard Pro. This is an extremely efficient application that synchronizes the data of the target mobile phone in real time and displays it on an interactive online dashboard. On the same subject : Ondas Holdings Inc. Announces Reverse Stock Split of Common Stock. This application is rich in features and very easy to install and use. You can access all images, videos, messages, call logs, contacts, etc. through this app.
All activities in popular social media applications such as Facebook, WhatsApp, Snapchat, Instagram and more. can also be observed. The real-time location of the target device along with its location history is also available to you. Generally speaking, this is the easiest way you can go.
How to hack a phone remotely using KidsGuard Pro:
You can follow the steps below to know how to spy on someone's phone without touching it with KidsGuard Pro. Of course, you must first access the target device once, but then you do not need to touch it again. On the same subject : Mbalula: 1.2 million driver's licences nationally have expired – 702. The whole installation process will take no more than 5 minutes, even for a novice user.
Click the "Register" button to register an account and select a plan based on your needs.
Install and configure the application by following the on-screen prompts to complete the process. It will only take you a few minutes to complete it.
Now return to the KidsGuard Pro website and log in to your account to access the online dashboard. Select the file types you want to check from the left menu without touching the target phone.
Mobile hacking via spam messages: how it works
Wondering if someone can hack my phone without touching it? Hacking a cell phone through spam is by cheating the owner of the target device and using hacking techniques on their Google account to gain access to their phone data. The Google Account is used by almost everyone for a variety of purposes, such as syncing data in the cloud, accessing social media apps, and more. By knowing the Google Account details that are associated with the target mobile phone, you can access the data on that phone.
When you do not have your Google Account password or have forgotten your password, Google sends a security code to the phone number to which it is linked. You can access this security code through the spam message you send. You can know how to hack a phone without touching it by following the steps below.
Go to the Google login page, enter the phone number you want to hack, and click "Forgot Password" to send the verification code to the target device.
If you have physical access to the phone, you can receive a verification code; otherwise you will need to send spam to your phone with a message similar to the one below.
If you manage to defraud the user of the target device, you can enter the verification code sent to you to sign in to the Google Account associated with the phone you want to hack.
This way, you can access the social networking apps on the target device, emails, places you've been, and map locations.
Using Midnight Raid: an advanced option for professionals
One of the most popular methods adopted by hackers to spy on a phone is Midnight Raid. To know how to hack a cell phone without touching it using this method, you will need two phones, a laptop and a wireless connection. One of the phones acts as a GSM modem for the laptop, and the other acts as a device from which to receive information.
The reason for calling this Midnight Hack method is that it is performed entirely at night when the user of the target device is asleep and his device is unattended. All you have to do is send a simple message to the target device at midnight, saying "You're hacked." Such a simple message would call Internet Explorer on the target device. An application is then launched on the target device to retrieve the data from it. You will then receive an SMS with the unique identification of the target phone, which is its IMSI number. All data from the target device can be easily retrieved using such an application.
Hack with DIY IMSI Catcher or Stingray
The IMSI receiver, also known as the Stingray, is a technology tool that acts as a mobile phone tower. This forces all nearby local phones to connect to it. This method allows you to get the unique IMSI code on the SIM card, the location of the target device and access other monitoring options. In principle, only government agencies or law enforcement agencies use such technology. The use of such technology is quite regulated and cannot be used by everyone.
However, it is possible to design such a tool yourself, using the available open source software and hardware that can be obtained from Amazon. IMSI catchers can be used to hack phones in the GSM network, as well as phones running in 3G and 4G networks. What you may not know is that your smartphone is constantly pinging in the cell towers. Personal information, such as the location of your phone, could potentially be leaked to anyone who has a radio. This is the idea used when hacking a phone with an IMSI receiver.
The key tool used in this technique is radio key definition software, also known as RTL-SDR. This tool is designed to listen over a GSM network. Basically, for such a hack, the only hardware needed is an RTL-SDR, which can be purchased for less than twenty dollars. Using this, you can access the unique IMSI, which is connected to a separate SIM card on each phone. The only software needed for such a trick is a small python script, which is freely available on GitHub. If you want to hack someone's phone without touching it that way, you have to be very technically savvy and risk breaking the law.
Hire a professional hacker
If hacking a phone without touching it seems like a complicated process, you can even hire a professional hacker for that purpose. A professional hacker would have many years of experience in this field and would work on various hacking projects. The only disadvantage of this method is that it is difficult to find a reliable professional hacker. Also, even after you hire them, you can't be 100% sure that they can successfully complete the hacking task.
Last words: How to hack a phone without touching it
I hope you understand this article How to hack a phone without touching it, if your answer is no, then you can ask anything through the section in the contact forum associated with this article. And if your answer is yes, please share this article with your family and friends.