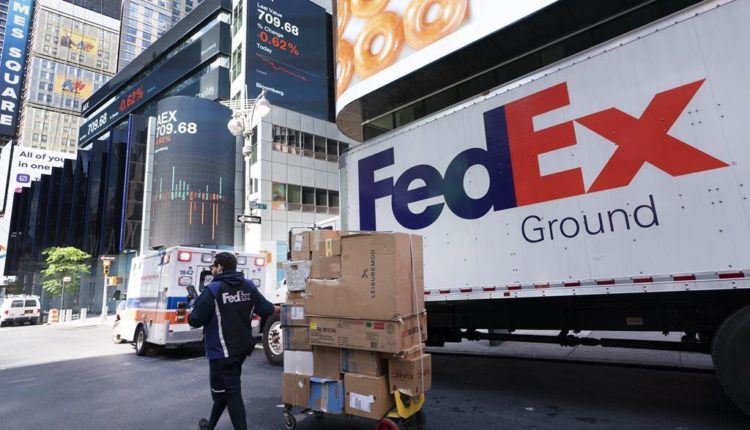 FedEx posts profit as online shopping boom continues
NEW YORK (AP) – FedEx reported nearly $ 2 billion in profit in the last quarter after reporting a loss the previous year, helped by growing online shopping and the growth of its business-to-business shipping services.
Package delivery companies such as FedEx are in high demand during the pandemic as more people stay home and shop online. At the same time, FedEx supplies vaccines against COVID-19.
The company, based in Memphis, Tennessee, reported a net profit of $ 1.87 billion for the three months ended May 31, compared to a loss of $ 334 million for the same period last year.
Adjusted earnings reached $ 5.01 per share, missing Wall Street expectations by 3 cents, according to Zacks Investment Research.
FedEx said revenue rose 30 percent to $ 22.57 billion, exceeding expectations.
Shares of FedEx Corp., which more than doubled in the past year, fell 4.34% to $ 290.50 in after-hours trading on Thursday.
Joseph Pisani, Associated Press