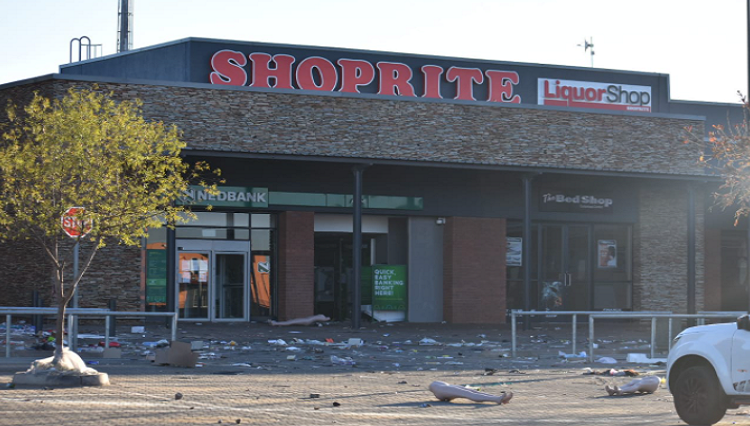 45 reported fatalities in the looting and unrest in Gauteng and KZN – SABC News
At least 45 people have died in looting and violence that rocked Gauteng and KwaZulu-Natal after the detention of former President Jacob Zuma last week.
Gauteng Prime Minister David Mahura says another 11 deaths have been reported, leading to 19 deaths in the province.
Mahura informed the media at the Ndofaya mall in the Council on Tuesday. He says one of the dead was a subway policeman.
"The death toll has jumped to 19 as a result of the 10 who died in the dark in this mall here during looting late in the afternoon, police found this evening. We have a subway policeman from Ekurhuleni, a member of the EMPD, who was shot. "
In the video below is the full address of Prime Minister Mahura:
In KwaZulu-Natal, Prime Minister Sihle Zikalala says 26 people have lost their lives in the past few days.
Addressing a virtual media conference, Zikalala warned that the province should not fall into its violent past, where political violence in the 1990s led to the deaths of dozens.
"These episodes of violence are very lasting. The latest deaths confirmed by the KZN security group are 26, killing people in a stampede when protesters rioted. As of last night, law enforcement agencies had arrested 187 suspects. "
In the video below, Prime Minister Zikalala addresses the people of the countryside about the evolving situation:
Arrests made
Earlier on Tuesday, Police Minister Becky Celle called for an immediate end to the looting, vandalism and continued disregard for the law. 757 arrests have been made since the riots began.
Celle spoke at the briefing on justice, crime prevention and security.
"The current situation on the ground is under close scrutiny and we will ensure that it does not worsen further. We cannot allow anyone to mock our democracy, and we have instructed our law enforcement agencies to redouble their efforts to stop the violence and increase their deployment. We call for an immediate end to looting and disregard for the law, and we call for an immediate return to peace and stability. "
IIn the video below is the address of Minister Celle: