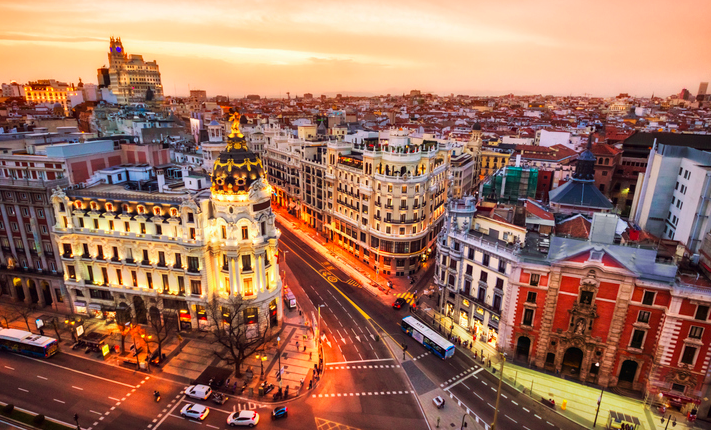 Telefónica chooses IBM, Juniper for its cloud-native 5G core
Telefónica has chosen IBM, Red Hat and Juniper Networks for its 5G core network.
The operator calls its 5G core network platform "UNICA Next" and plans the platform to be open and highly automated. The cloud-based platform will be deployed in multiple central, regional and distributed data centers.
IBM will provide its Cloud Pak for network automation software, and IBM Global Business Services will provide system integration.
IBM-owned Red Hat will provide its OpenShift cloud-based container technology with Kubernetes management.
Juniper Networks provides its Apstra and QFX technologies to provide orchestration and end-to-end operations.
CONNECTED: Juniper concludes its deal to acquire IBN Apstra supplier
Telefónica's roadmap calls for the introduction of UNICA Next data centers in October. Its scalable architecture is designed "to meet ETSI and other relevant industry standards", according to the carrier.
"Telefónica combines advances in latency and 5G bandwidth with cloud customization and intelligence," says Javier Gutierrez, director of strategy, networking and IT development for Telefónica. "We expect the results to be transformative in Europe and beyond."
Steve Kanepa, Managing Director of IBM Global Communications Sector, said: "This deployment of Telefónica's cloud-based, 5G core network platform reflects IBM's significant investment in AI-powered automation software and expertise in telecommunications systems integration."
IBM will also connect its global Telco Solutions lab in Kopel, Texas, to Telefónica's network cloud lab in Madrid. The companies will use the laboratories to continuously upgrade the life cycle to the UNICA Next platform, using a methodology for continuous integration and continuous delivery (CI / CD).
Telephony and 5G
Telefónica doesn't talk much about its 5G core. A few years ago, the Spanish carrier talked a little about UNICA and its work with software-defined networks (SDNs) and virtualization of network functions (NFV).
CONNECTED: Telefonica Mavenir O2 faucets for vIMS
Recently, Telefónica has become more public about its work with 5G radio access networks (RAN).
CONNECTED: Telefónica, NEC scales 4 open pilot RANs to 800 sites
Last week, it announced it would use Japan's NEC for open-air pilot RANs in Spain, Germany, Britain and Brazil before commencing commercial use in 2022.