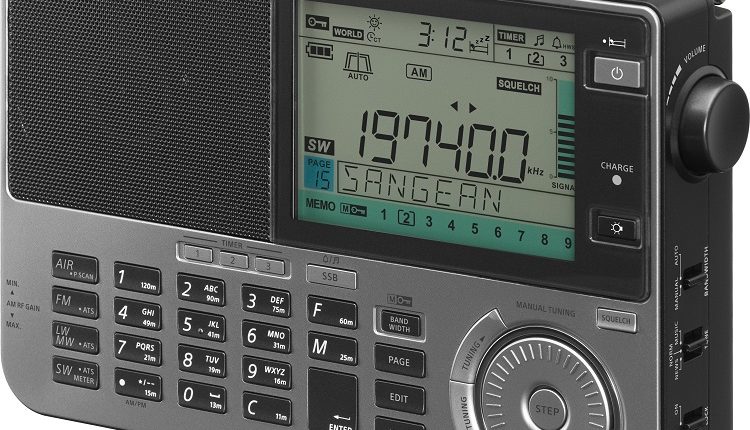 Shortwave Radios Keep Up With Tech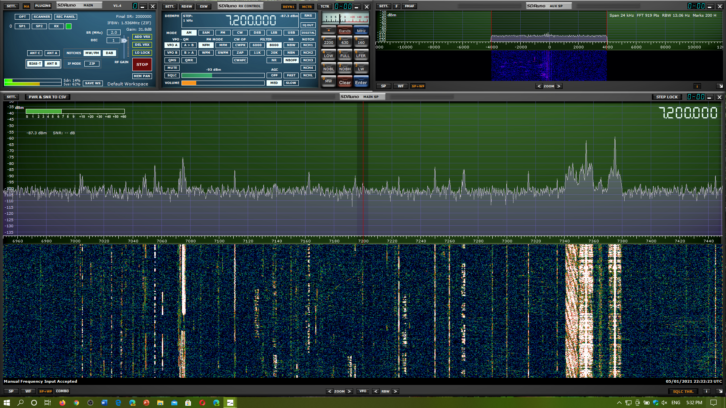 Surprise! Shortwave radio as a broadcast medium is holding its own, despite the intrusion of the internet, transmission cutbacks by major broadcasters such as the BBC World Service and Voice of America and abandonment of the SW bands by other state-owned broadcasters.
Meanwhile, the ways in which people listen to SW radio transmissions are evolving, because SW receiver manufacturers are keeping up with the technological times.
Stayin' alive
There is no doubt that the variety of stations on the SW bands has declined, due to the end of the Cold War — the propaganda war of which drove the medium in the 1950s and 1960s — and the emergence of the internet. This may interest you : MWC News Shows 5G Focus Shifting To Infrastructure – Seeking Alpha.
Nevertheless, "Even with many stations that are long gone, there is still quite a lot to listen to on the SW radio bands," said Gilles Letourneau, host of the OfficialSWLchannel on YouTube (25,600 subscribers) and editor of the CIDX Messenger magazine column "World of Utilities."
"You have stations like Radio Romania, Voice of Turkey, Radio Prague, Radio Slovakia and  Radio Tirana, Albania, while WRMI in Miami has popular listener-created programs like Voice of the Report of the Week," he said.
"The big broadcasters are there as well but they don't target North America anymore. Still, I get my share of BBC World Service, Radio France International, Voice of America and Vatican Radio mostly targeting Africa, Middle East and Asia but still listenable here at certain times of day."
"There's still a lot to listen to," said Jeff White, WRMI's general manager and chairman of the High Frequency Coordination Conference.
Most of the stations that have left shortwave, he said, are government-owned or -operated services like Radio Canada International, Channel Africa, Radio Portugal, the Voice of Russia and Radio Australia. But others remain on the air with reduced services, languages or target areas including the VOA, Radio Deutsche Welle (Voice of Germany), Radio France International, Radio Exterior de España and All India Radio.
"Others are operating at near-normal levels, such as Radio Japan, Radio Korea, Radio Romania International, Radio Havana Cuba, the Voice of Turkey, Radio Taiwan International and many more," White continued.
"Some stations don't use shortwave transmitters in their own country, but they use overseas relays, including Radio Prague International, Radio Slovakia International, RAE Argentina to the World and Radio Tirana."
Further, many former government-owned shortwave transmitter sites — such as Radio Netherlands in Madagascar and sites formerly operated by the BBC, Radio France International and Deutsche Welle sites —have been privatized and are selling airtime to private religious, commercial and cultural broadcasters.
The SW bands are still alive with content.
Software-defined radios
Technologically speaking, the big trend in SW radio receivers is the ongoing move to software defined radios. On the same subject : Orolia selected to deliver next-gen Galileo GNSS simulator.
SDRs harness the processing power of personal computers to perform the majority of their tuning, visual display and audio reproduction features. All that is added is a piece of plug-in hardware that contains the specific radio receiver hardware, and a connection to an outboard antenna of the user's choice.
Because SDRs leverage the power of users' computers, they can do much more than conventional standalone SW radio receivers, and at a much lower price.
"Software-defined receivers have had a really big impact on the shortwave listening hobby," said Letourneau.
"A $200 SDR can rival a much more expensive tabletop receiver in performance. Add the flexibility of viewing a large bandwidth of frequencies in real time on your computer screen, and it all adds to the experience of listening. You can see where a signal has popped up and just click to listen in."
White agrees. "I think SW SDRs are a major trend that seems to be growing every year. Since most people have personal computers nowadays, it's a more practical option, and at a quite reasonable cost. As well, SDRs have made dozens of remote-control online SDRs possible worldwide, enabling listeners to tune shortwave receivers halfway around the world on their PCs or telephones and hear shortwave stations that they can't normally hear in their own area."
Like standalone shortwave receivers, the shortwave SDR market offers a range of models to choose from at various price points.
"These can be something as compact as a USB-based 'radio on a dongle' to a more self-sufficient 'Kiwi WebSDR' that is not only a wideband receiver, but also has a Linux-based backbone processor called the 'Beagle Bone,' which is very similar to the Raspberry Pi," said Colin Newell, editor/creator of the DXer.ca website.
"Not only is the Kiwi a 10 kHz to 30 MHz radio, but it is also remotely accessible and controllable on the internet. There can be as many as eight listeners tuning it remotely, so it is virtually eight radios in one."
Meanwhile, the Perseus line of SDRs can actually capture and record large swathes of the SW radio spectrum at a time.
"Much like the VCRs of old, 'spectrum capture' now affords the 'recording' of the entire radio spectrum over time for later listening and uncovering of exotic targets," Newell said.
SDRs can also provide active noise cancelling to eliminate problems with local noise sources from electronics, and support co-channel cancelling to receive a weaker station completely overlapped and buried under another stronger station.
The price of entry-level SDRs can be ridiculously low. For instance, the RTL-SDR Blog 3 "radio on a dongle" is a credible SDR SW receiver and costs $25.
Carl Laufer, owner of the company, says, "The RTL-SDR Blog V3 is one of the cheapest, yet most versatile SDRs on the market. At its core it's an RTL-SDR that has been heavily modified for better performance and to have additional features. One feature is the ability to easily activate in software the 'direct sampling mode,' which allows users to receive SW radio frequencies without the need for an upconverter that would be required by other RTL-SDRs. Granted, the receive performance of direct sampling mode is nowhere near comparable to the high-end, higher-priced SDRs, but it can be a very cheap way to receive SW."
Conventional radios remain popular
The SDR trend is definitely changing the way that many people listen to SW radio. This may interest you : Fun While It Lasted, Falcon 9 Telemetry Now Encrypted. Still, the complexity of these units for non-technical people, and the fact that they need to be connected to computers, have kept many SW fans tuned to standalone radios.
In this area, portable SW radios are enjoying the most popularity, because the computer technology that has made SDRs possible also supports the manufacture of sensitive, precise portable radios at very affordable prices.
"It has never been so inexpensive to get a decent radio that will get most of what you want on the bands," said Letourneau."The trend is towards DSP-based receivers because they are cheap to build and perform quite well. Hundred-dollar radios today perform better than expensive radios of the past."
The power of DSP and other digital technologies underpins Sangean's new ATS-909X2 portable SW receiver. At $449.99, the ATS-909X2 is priced below a top-flight tabletop receiver. Yet it does everything a tabletop receiver can do, and more.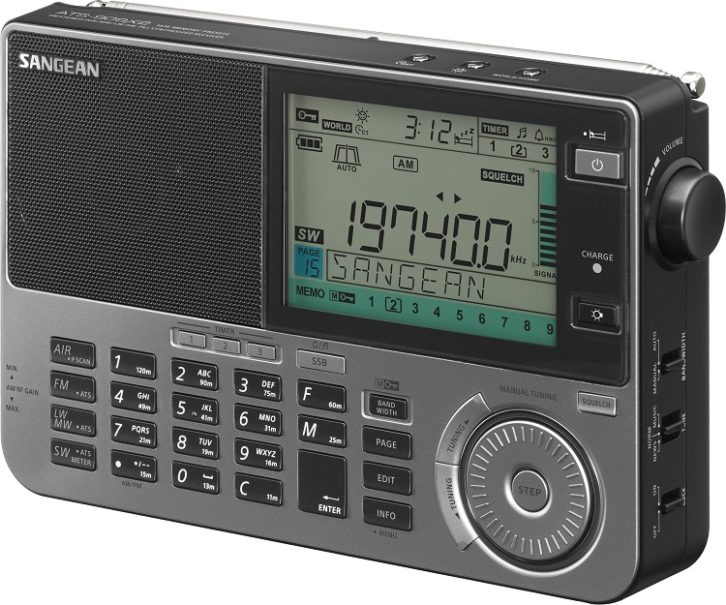 "The ATS-909X2 is the next generation from its predecessor, the ATS-909X, which has been Sangean's flagship model for the past 10 years," said Vince Marsiglia, Sangean America's sales and marketing manager. "Quite a few upgrades were implemented into this new model."
They includes a bigger LCD screen, better reception, air band for certain regions and 1674 station presets with three individual memory banks.
For long-distance listeners, many excellent DXing digital receivers can be purchased below this price, putting the reception of distant SW stations within the reach of most listeners.
"Meanwhile, many of the cheaper Chinese radios, often with analog dials, are available at popular markets in Africa and other parts of the world for as little as three dollars," said White. "Built-in telescopic whip antennas on portable shortwave receivers are often very good now, making external antennas less essential."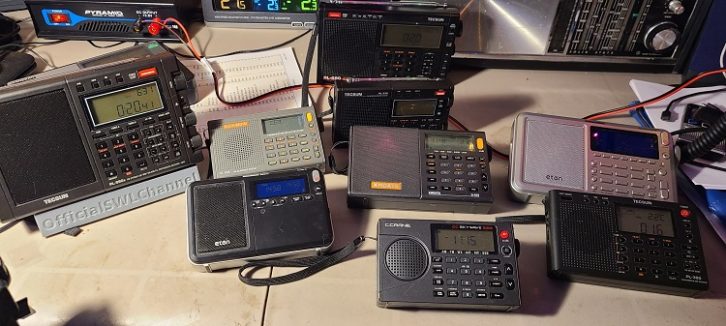 Some top-performing tabletop SW receivers are still being made, "but only for the radio geek that can afford them," said Letourneau. "They do offer a slight edge in their options and flexibility, but for most people, shortwave works just fine on an inexpensive portable that is very surprisingly good in sensitivity."
And for those who yearn for the elegant SW tabletops of old?
Thanks to the durability of this technology, many older models are still available for purchase.
"The retro market in radio is very big, from used tabletop models like Yaesu, Kenwood, Icom, Drake and used portables from Sony, Panasonic and Grundig," Letourneau told RW. "Old tube receivers are also very in right now, like old Hallicrafters, for example."
"Radio sales in general, including SW radios, have seen an uptick in sales since COVID-19," said Marsiglia. "Individuals working and staying at home crave some form of connection more than ever. Turning on a radio is the easiest way to connect with your favorite music, sports, news and so much more."