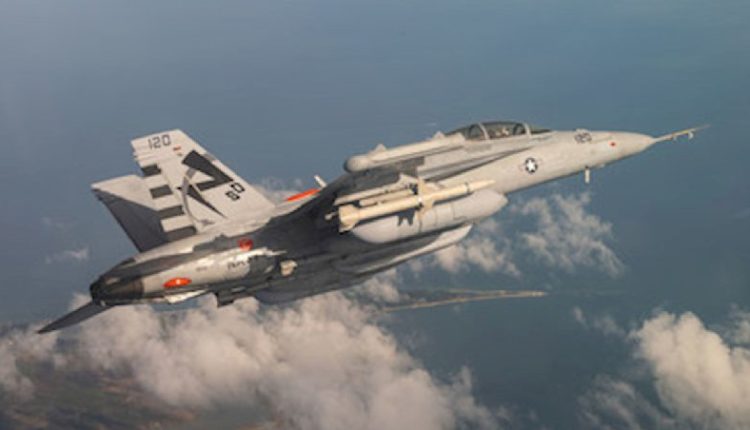 Raytheon to begin production of NGJ-MB
Recently, the EA-18G Growler conducted a flight test on the next-generation mid-band Jammer Mid-Band (NGJ-MB). (Photo: US Navy)
Raytheon will begin production of the Jammer Mid-Band (NGJ-MB) for USN following the successful Milestone C solution.
USN selects Raytheon Intelligence & Space for initial production with low speed I (LRIP I) from it Next Generation Midband Jammer (NGJ-MB).
The award changes the program from development to production and implementation, and the contract is valued at $ 171 million.
NGJ-MB is an advanced naval electronic attack system that offensively denies, disrupts and degrades enemy technology, including air defense and communications systems.
It uses the latest digital, software-based and active electronically scanned arrays of technology. This allows operators to kinetically attack significantly more targets and at greater distances.
Annabel Flores, vice president of Electronic Warfare Systems, Raytheon commented, "With its power and ability to jam multiple radars simultaneously, the NGJ-MB will radically change the way the navy carries out air strikes."
The prize follows the recent Milestone C decision, which advanced to the program in the next stage of development.
NGJ-MB has passed in-depth tests, with more than 145 hours flight time tests using mission systems and aeromechanical systems inside and outside EA-18G Growler aircraft.