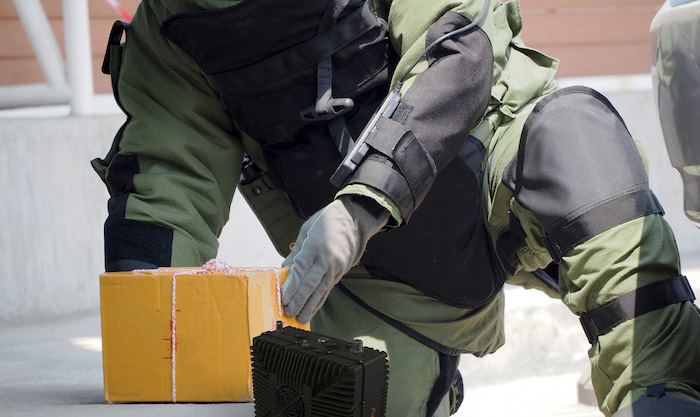 Netline unveils new C-Guard Micro-Explosive Ordnance Disposal Jamming Unit
Netline Communications Technologies Ltd., an Israeli developer and manufacturer of high-quality electronic warfare and spectrum dominance systems for defense forces and internal security agencies, unveiled the new C-Guard Micro system. This compact, portable, fully-covered explosive ordnance silencing unit is designed for use by military and law enforcement officials, to assist bomb disposal teams during EOD missions, and roadblocks and counter-terrorism missions.
Based on C-Guard family technology, the C-Guard Micro is extremely compact and easy to carry and offers an extremely high level of performance. It is adapted and adapted to the needs of bomb disposal units for a flexible, mobile, compact and efficient system in terms of jamming force.
Weighing about 2.5 kg, the C-Guard Micro can be carried by either a single user or an EOD robot. When carried by an EOD robot, the system supports remote control to turn the system on / off and change the mission profile in real time, allowing interoperability between the robot and the muffler.
As compact, the system comes with a maximum of three antennas, offering extremely high performance, while being able to process and attenuate high frequencies – from UHF / VHF to 6GHz – which until now was only possible in large, cumbersome systems with multiple antennas.
C-Guard Micro is based on the Netline Software Defined Radio (SDR) platform, allowing flexibility and adaptability to different operational scenarios and arenas, as well as emerging threats, by reconfiguring the system in accordance with existing arena threats.