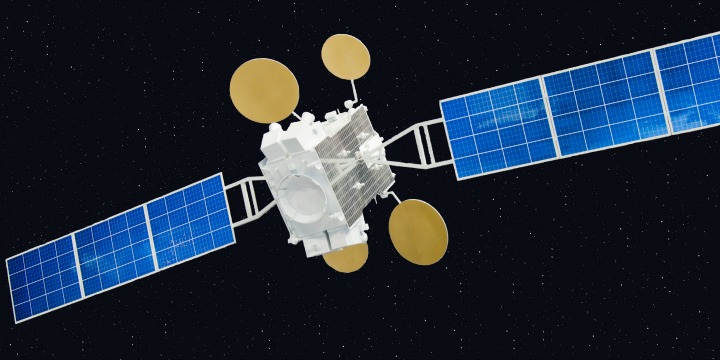 Israel's Gilat Telecom Is Helping Bring 4G to Africa From Space
CTech – In the course of the Israeli Nimbus project, as well as Google's plans to build a server farm and expand connectivity in the Jewish state, the country will have increased opportunities to improve connectivity locally. Gilat Telecom is an Israeli company that aims to bring some of this connectivity around the world with its satellite, optical and cloud offerings. In June, the company, which is part of the Satcom Systems Group, won a tender from Israel Broadcasting Corporation to hand over Chan News ChannelRussian television and radio broadcasts via satellite.
The corporation currently distributes two channels using software-defined network technology and eight radio channels via Spacecom's Amos 17 satellite for space communications. Gilat Telecom has been operating in the telecommunications sector for the past 25 years, offering satellite and optical connectivity solutions, providing high-quality broadband communication to mobile network operators (MNOs) and Internet service providers (ISPs). The core of its operations are in Africa, especially in sub-Saharan Africa, where it generates 75% of its revenue and connects some of the most remote places to the Internet; while his remaining income comes from his activities in Israel.
"We are at one counter for all telecommunications services and provide 4G communications to over 30 million users in Africa. In Israel, we provide telecommunications solutions and hardware integration for several branches of the defense sector, such as the Israeli army and Israeli police, as well as government offices, "Gilat Telecom CEO Asaf Rosenhek told CTech in an interview.
In the last few years, the company has moved from satellite and optical services to the inclusion of cloud computing options. In Africa, Rosenhack explained, most of the consumer telecommunications market is dominated by MNOs that use SIM cards on phones or personal WiFi access points, as this is how people in Africa consume the Internet, as it is often missing in many places. critical infrastructure, especially in underdeveloped countries. Gilat operates marine submarine cables, satellites at various positions above the Earth and cloud infrastructure in the country through server farms.
Internet service in the sub-Saharan desert
Gilat currently works with communications companies in the Democratic Republic of the Congo, Ghana, Nigeria, Cameroon, Kenya, the Central African Republic, Uganda, Chad, Niger, South Sudan, Liberia and Guinea.
Millions are not connected to the Internet in Africa and do not have access to important services such as telemedicine, distance work and distance learning, Rosenhack said, so Gilat works with local parties responsible for distribution across the country. He also strives to provide them at a reduced price. The company currently has POPs in several countries, in as many different places as Petah Tikva, London, Germany, Ghana, Uganda and Congo.
Gilat is also not unknown to the defense sector and allows sensitive communication for several suppliers in this industry. "Our solutions offer maritime, air and land services with critical voice, video and high-speed data communications around the world for businesses and governments," said Ami Schneider, who serves as vice president of defense and HLS division, although the company declined to give further details. on the issue for security reasons.
It is located above the planet Earth
While traditional telecommunications satellites are located in geostationary orbits (GEO) and do not rotate frequently, Gilat uses them, but also uses those located in Mediterranean orbit (MEO) positions that are most effective in providing services to remote places. Customers only need to install a satellite dish to receive the service, view their emails, stream Netflix and more. They also do not require any expensive infrastructure – except electricity.
Alternatively, its GEO satellites can power live services to moving vehicles, such as news vans, as they remain in a static place in space. "The use of low-latency satellites provides more stable services because there are fewer possible points of failure than fibers," explains Rosenhack. "This is especially useful in places like Chad, Niger and Congo, where ground connectivity or building cell towers is very expensive as the country is quite large and we can reach more areas via satellite.
Cloud computing across the continent
In 2019, Gilat began offering cloud services to African countries. Cloud computing has become a necessity and companies such as AWS and Microsoft Azure are taking over the sector. Gilat sells virtual private servers with MNO storage and backup options, and its cloud solutions include disaster recovery.
"We offer cloud infrastructure in certain countries, so customers will not be late when connecting to the Internet via fiber or satellites," he explained. The group recently built a server farm in Uganda. As for the next countries in the works, Gilat has in view Congo, Nigeria, South Sudan and Niger.
"We are investing locally in these countries by building server farms so that hospitals, banks and other companies can connect immediately. Cloud connectivity is more stable and does not consume expensive resources such as fiber and satellites, "he added.
Financial flexibility
The company first began its journey in the 1990s and went public in 2004 on the Tel Aviv Stock Exchange. Gilat Satellite – which designs satellite networks – was originally part of Gilat Telecom, but split into an offshore company and is a strict hardware manufacturer that creates modems and satellite hubs, while Telecom remains a service provider.
In the past, Gilat was owned by the Eurocom Group, whose shareholders held full control. From February 2021, however, the company is left without a single controlling shareholder and is able to work more freely.
As for the success of Gilat and other Israeli satellite companies, Rosenhek said Israel's closer geographical location to Africa helped it easily build better infrastructure as well as understand local needs. "We are agile and flexible and can adapt to rapid market changes. We offer the market better to African countries because we can intuite what they need. "