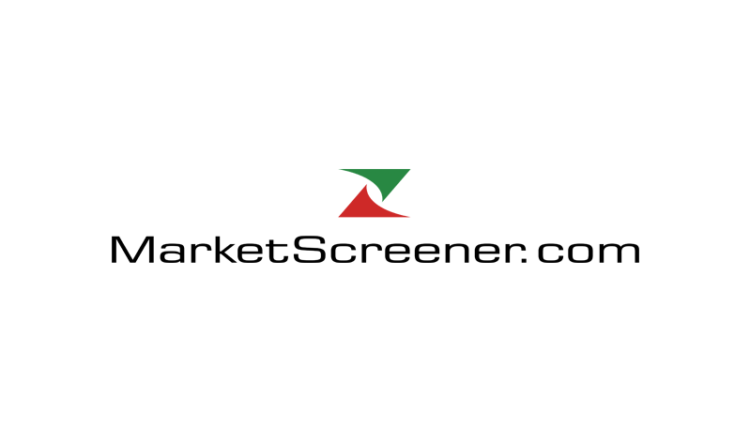 Elbit : Adds Multi-Channel and Full-Duplex Capabilities to the E-LynX Family of Software Defined Radios
The company has already signed a contract for the supply of more than ten thousand multi-channel full-duplex E-LynX SDR to a customer from NATO, Sweden and Israel.
Haifa, Israel, October 13, 2021 – Elbit systems adds multi-channel and full-duplex technologies to its E-LynX family of software-defined radios (SDRs), significantly increasing network bandwidth, further enabling the company's SDR-based multidomain digital transformation solution.
E-LynX HH
When using radio systems with single or dual radio frequency channels, the ability of tactical users to transmit and receive information depends on the availability of the channel, which limits the range and presence of users in the network. Elbit Systems' new patented multi-channel technology allows the simultaneous use of multiple radio frequencies for transmission and reception using one or more waveforms, ensuring network availability and presence at all times – a key factor in multi-domain operations. The ability for a multi-channel network improves the optimization of the allocation of spectrum resources and improves the ability to perform simultaneous missions, while maintaining fast, stable, secure, interoperable and immune communication on any terrain. Modern tactical radio technologies allow access to the network for one user at a time. The new full-duplex technology allows tactical users to exchange information simultaneously and have dynamic conversations, accelerating the flow of information on the battlefield.
To date, the SDR E-LynX family is the preferred choice of several countries for their multidomain digital transformation, including Switzerland, Sweden, Spain, Brazil and Israel. Elbit Systems will supply more than ten thousand multi-channel full-duplex E-LynX SDR systems within several of these programs.
Elbit Systems E-LynX SDR

For Elbit Systems

Elbit Systems Ltd. is an international high-tech company engaged in a wide range of defense, national security and trade programs around the world. The company, which includes Elbit Systems and its subsidiaries, operates in the fields of space, land and naval systems, command, control, communications, computers, intelligence surveillance and reconnaissance ("C4ISR"), unmanned aerial systems, advanced electro-optics, electro-optical space systems, EW kits, signal reconnaissance systems, data connections and communication systems, cyber-based radios and ammunition. The company also focuses on upgrading existing platforms, developing new defense technologies, national security and commercial applications, and providing a range of support services, including training and simulation systems. For more information visit: https://elbitsystems.com/Follow us in Twitter or visit our official representative Facebook,, YouTube and LinkedIn Channels.
Visit our Press relations website for basic materials and information on the areas of activity of Elbit Systems.
David Waaknin
Vice President, Head of Corporate Communications
Tel: 972-77-2946691
Mobile: 972-52-8000403
Email: [email protected]
Dana Tal-Neumann
International Corporate Communications Manager
Tel: 972-77-294-8809
Mobile: 972-54-9998809
Email: [email protected]
This press release may contain forward-looking statements (within the meaning of Section 27A of the Securities Act of 1933, as amended, Section 21F of the Securities Exchange Act of 1934, as amended by the Israeli Securities Act, 1968. (d) concerning Elbit Systems Ltd. and / or its subsidiaries (together with the Company), insofar as these statements are not related to historical or current facts. The forward-looking statements are based on management's current expectations, estimates, forecasts and assumptions about future events. The forward-looking statements were made in accordance with the provisions on safe harbor of the Private Securities Reform Act 1995, as amended. These statements are no guarantee of future results and include certain risks, uncertainties and assumptions about the Company that are difficult to predict, including forecasts of the Company's future financial results, its expected growth strategies and expected trends in its business. Therefore, actual future results, results and trends may differ materially from these forward-looking statements due to various factors, including, without limitation: the scope and duration of customer contracts; government regulations and approvals; changes in government budgeting priorities; the general market, political and economic conditions in the countries in which the Company operates or sells, including Israel and the United States, among others; changes in global health and macroeconomic conditions; differences in the expected and actual implementation of the program, including the possibility of implementation under long-term fixed price contracts; changes in the competitive environment; and the results of judicial and / or regulatory proceedings. The factors listed above are not exhaustive and additional information is contained in the latest annual report of Elbit Systems Ltd. for Form 20-F, which is on the U.S. Securities and Exchange Commission. All forward-looking statements speak only as of the date of this publication. Although the Company believes that the expectations expressed in the forward-looking statements contained herein are reasonable, it cannot guarantee future results, level of activity, performance or achievements. In addition, neither the company nor any other person is responsible for the accuracy or completeness of any of these forward-looking statements. The company does not undertake to update its forecast statements.
Elbit Systems Ltd., its logo, brand, product, service and process names that appear in this press release are trademarks or service marks of Elbit Systems Ltd. or its affiliates. All other brands, products, services and processes that appear are trademarks of their respective owners. Reference to or use of a product, service or process other than that of Elbit Systems Ltd. does not imply endorsement, approval, affiliation or sponsorship of that product, service or process by Elbit Systems Ltd. Nothing contained herein shall be construed as granting an opinion, license or otherwise license or right under any patent, copyright, trademark or other intellectual property right to Elbit Systems Ltd. or any third party, except as expressly provided herein.
Rebuttal
Elbit Systems Ltd. publishes this content on October 13, 2021 and is solely responsible for the information contained therein. Distributed by Public, unedited and unchanged, included October 13, 2021 07:21:06 UTC.