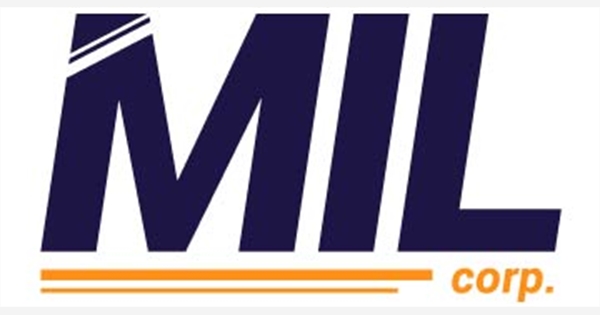 Computer Engineering, Senior Associate job with The MIL Corporation (MIL)
Permission required
A secret
Education required:
BA / BS
US Citizenship:
Mandatory
MIL Corporation is already renting!
Let your imagination fly in support of the Naval Air Warfare Center (NAWCAD). Are you looking for a job that stimulates your mind, challenges your skills and satisfies your curiosity? MIL currently has several multi-year contracts with NAWCAD in the areas of cyber systems, C5ISR and information technology.
MIL Corporation looking for a Computer engineering, senior associatewhich will serve as a Subject matter expert (SME) in computing and communication systems, with an emphasis in technologies for radio frequency and broadcasting communication technologies. This position supports various efforts related to radio and satellite communications, broadcasting (AM, SW, FM, television and cellular) systems, technologies for the implementation of radio and cellular programs. These systems, which are implemented in land, air and ship systems, maintain an integrated communication structure on conventional platforms and unmanned aerial systems. The selected candidate will serve as an expert on related topics and will lead efforts to expand technological experience in this and other related technologies. This position will be based in Lexington Park, MD, but distant applicants will be considered based on their ability to support development efforts in Lexington Park, MD.
Responsibilities
Use your knowledge of radio communication systems to set requirements, design systems, implement tests, and implement solutions.
Apply the principles of systems engineering to identify, isolate, and solve or circumvent systems engineering problems.
Follow the system processes for research, study, design, development and testing of system components / equipment / subsystems.
Review and prepare engineering and technical analysis reports, change proposals, system specifications, test procedures, planning documents, operating concepts, and other technical documentation related to the commissioning of communications and remote sensor systems.
Use engineering expertise to perform functions such as system installation / integration, configuration management, commercial research, quality assurance testing, or resource acquisition and management to obtain approval for engineering changes to implemented systems.
Development of technical solutions to problems, implementation of improvements and upgrading of C5ISR system architectures.
Serves as a subject matter expert (SME) and leads and mentors engineering staff.
Required qualifications
Experience in working with RF communication devices such as HF, VHF, UHF radios, ATAK, TACSAT, VSAT, modems, ROIP and / or crypto charging and devices.
Knowledge of software-defined radio technologies.
Understanding the formal and flexible processes of the system development life cycle (SDLC).
Knowledge of network technologies.
Ability to work independently and in a team environment.
Excellent oral and written communication skills.
At least 10 years experience in performing engineering functions related to military C5ISR systems.
Some trips (
Desired qualifications
Engineering project management
Analysis of communication systems for data connection and tactical radio networks.
Hardware development, such as schematic capture and PCD layout
Software development, such as high-level programming (eg C / C ++) and low-level programming (eg microprocessor coding).
Top secret permission
Education
Bachelor's degree in computer science, computer engineering or engineering +14 years of related experience.
MS (preferably) in computer science, computer engineering or engineering + 10 years of related experience.
Clearance
All candidates for this position must have electricity A secret Clearance; Please note that the settlement process takes into account aspects of the financial situation.
All personnel working on this SOW / PWS will be US citizens.
Why MIL?
MIL is a dynamic workforce of industry professionals delivering world-class solutions in cyber engineering, engineering, financial management and information technology – and we are looking for candidates like you. Whether you are recent from college or the military, or have started your professional career, MIL has great job opportunities that may be right for you.
Here at The MIL Corporation, we are proud of the family environment instilled in our team. Our employees love to work here and this is really manifested through our various recognitions and awards. Some of our latest awards include:
Best Jobs Award for 2020, 2019, 2018 and 2017, The Washington Post (Washington, DC)
Best Job Award 2017, Greenville Business Magazine, Columbia Business Monthly and Charleston Business Magazine (South Carolina)
2019 & 2018 certified great workplace, great place to work®
2018 Fortune, a great place to work: The best place to work for diversity
2018, Above and Beyond Award, Support to Employers of Security and Reserve (ESGR), Ministry of Defense
If your goal is to help the federal government deploy leading technologies, improve financial governance, or protect the nation in cyberspace, The MIL Corporation welcomes you. Become part of something bigger, where you people make the change.
MIL Corporation is an equal opportunity employer and all qualified candidates will be remunerated for employment regardless of race, color, religion, gender, gender identity and sexual orientation, national origin, disability status, veteran status or any another protected feature. by law.